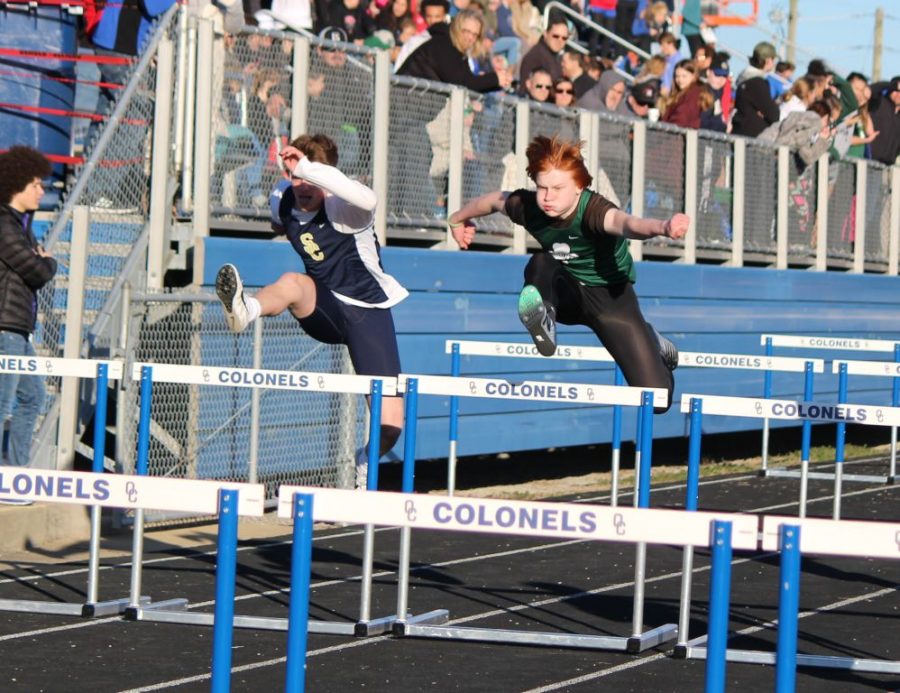 photo by Andrew Cawood
The track Rocks continued their region dominance, scoring 166 points to Fern Creek's 142 and Eastern's 62 in Class 3 A, Region Four competition.
Led by 800-relay (1:30.79; James Moore, Armon Tucker, Samuel Slaughter, Kyle Feger) and 3,200-relay wins (8:07.50; Shane Williams, Logan Rice, Nick Michels, Nick Lewis), along with individual firsts by Jack Baum (800), Tucker (200, 21.85) and Julian Pirtle (triple jump, 42-10), the Rocks will defend their crown at the 3 A state meet June 1 at UK.
Trinity's second-place finishes were Lewis (1,600), 400 relay (Moore, Feger, Tucker and Seth Graves), Michels (800), Williams (3,200), 1,600 relay (Rice, Cameron Greenwell, Baum, Michels) and Fin O'Mahoney (pole vault, 12-00).
Other team scores were
4. Oldham County (60)
5. South Oldham (46)
6. Ballard (42)
7. Seneca (28)
8. Atherton (12)