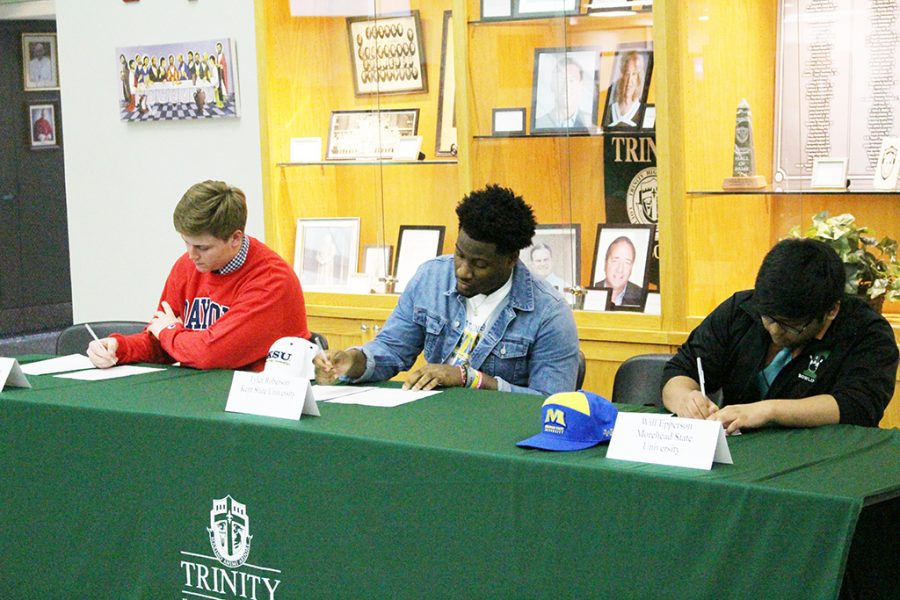 photo by Zachary Crumes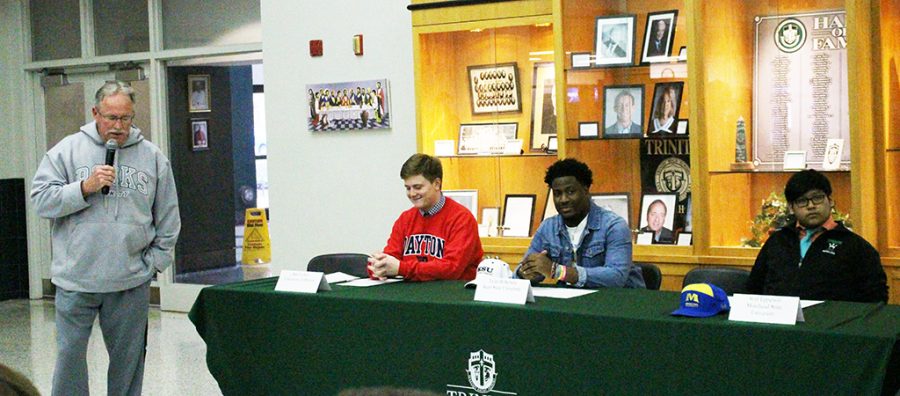 Three Trinity student-athletes signed to play their respective sports at the next level.  The ceremony took place Feb. 5 after school in Alumni Hall.
Sam Lewis (University of Dayton) and Tyler Roberson (Kent State University) signed to play football, and Will Epperson committed to bowl for Morehead State University.