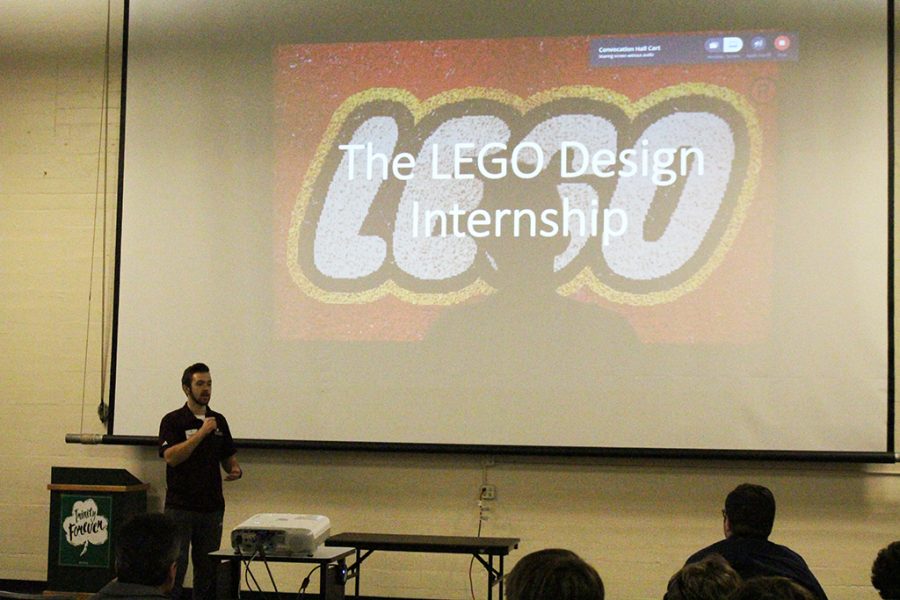 photos by Editor in Chief Preston Romanov
Two guests from Bellarmine University, one in the cultural exchange program and the other a participant in a study abroad internship, spoke with Trinity world language students about their experiences. 
The presentation was organized by World Language Department teachers Mr. Carlos Cuenca and Mr. Jorge Serrano.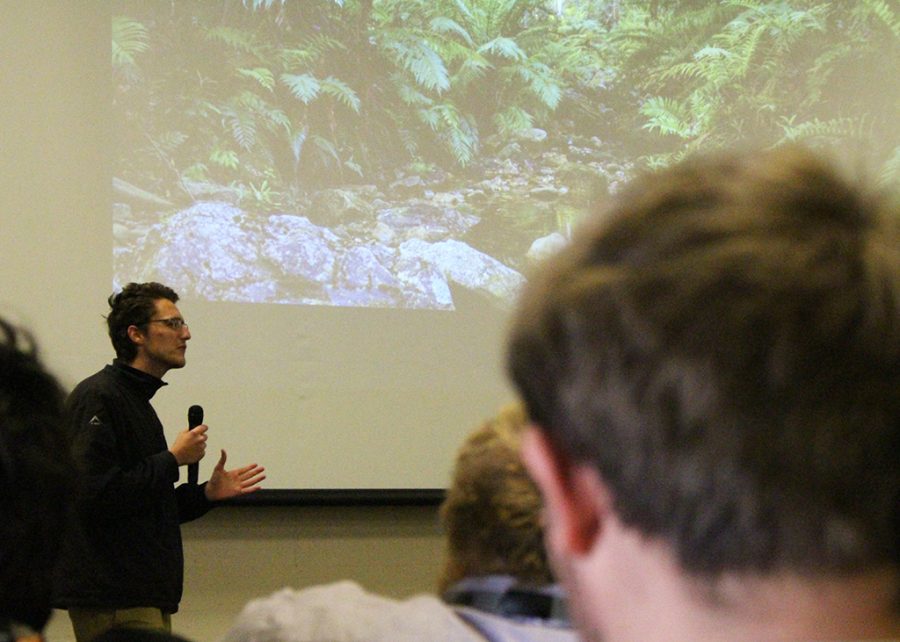 Mr. Retief Williams, an exchange student from South Africa, gave a presentation entitled "A Beautiful Land" about the geography of South Africa. He talked about food, sports, culture, economics and infrastructure. "The climate is very temperate; and mining is very big in South Africa," he said.  
When talking about his move to the United States, Williams said, "The idea of the USA is very unique; this idea of liberty and injustice here and having freedom and states rights is really amazing to see. We have provinces in South Africa, but it does not mean a lot like here in the United States."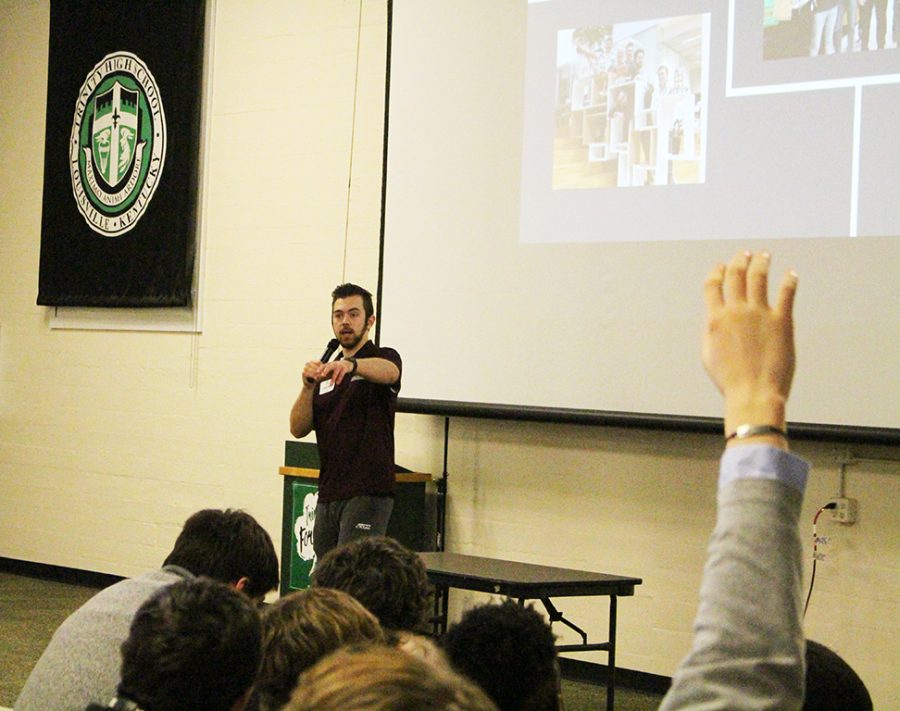 Bellarmine junior Mr. John Klapheke, a Louisville native and Holy Angels Academy grad who is majoring in communications and design, art and technology, spoke about his five-month LEGO design internship in Denmark.
Klapheke applied for the internship through Glassdoor.com because "it has been a dream of mine for several years. I have always been passionate about building with LEGO bricks, and to finally have the opportunity to see what it was like designing for them was too good to pass up." 
He described his experience as "immersive. You get to meet people from other countries like Italy, Germany, and Hungary." 
Klapheke, the only American intern, worked in the LEGO headquarters innovation building in Billund, Denmark.
He said, "There is a great emphasis on community and working collaboratively at this internship. I made so many connections, and people I met were incredible." 
Some of Klapheke's tasks were building concept models, attending meetings, assisting designers with their models and setting up for company-wide exhibitions. He also had worked on smaller projects for internal affairs.
"I got to meet the CEO, founder, and head of marketing at LEGO. It's an awesome experience that prepares you for the next career path," he said. "The most profound thing I learned from this internship was time management. Having never lived away from home before, the challenge of properly budgeting my time was placed before me daily." 
Klapheke ended with advice for the Trinity students: "Being passionate about one thing can take you so far. Don't give up on your passion, and work to keep building those relationships and connections."