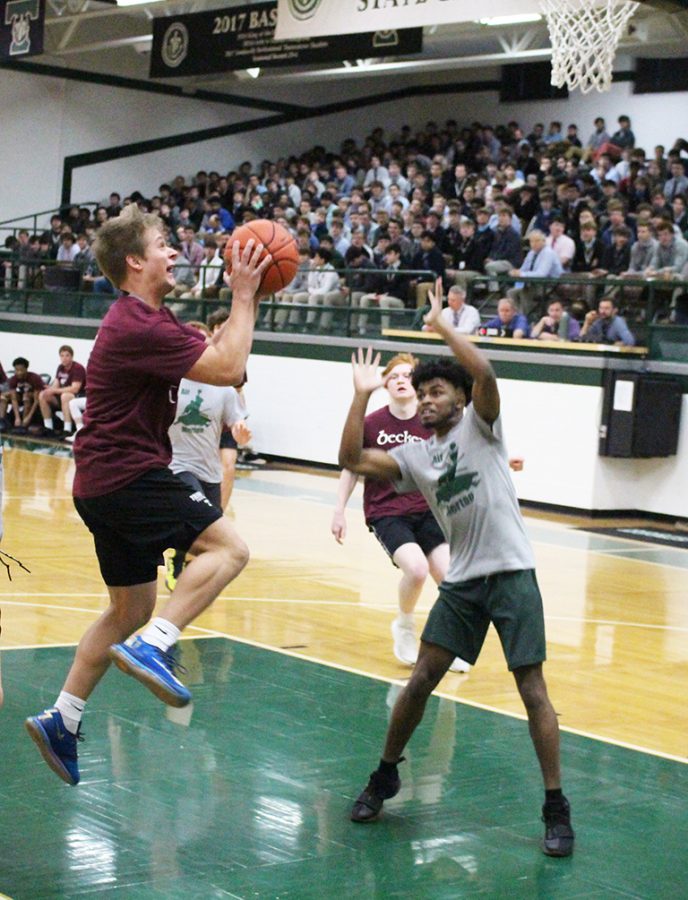 photo by Connor Carrico
Merton turned a 23-30 halftime lead into a 51-47 victory over Becket in the House Intramural Basketball Championship, played the morning of Mar. 9 in front of a packed Steinhauser Gymnasium. 
Twenty-five baskets from three-point range earned Becket's Lucas Murphy and Trent Youngblood a win in the Three-Point Shooting Contest, held during halftime.