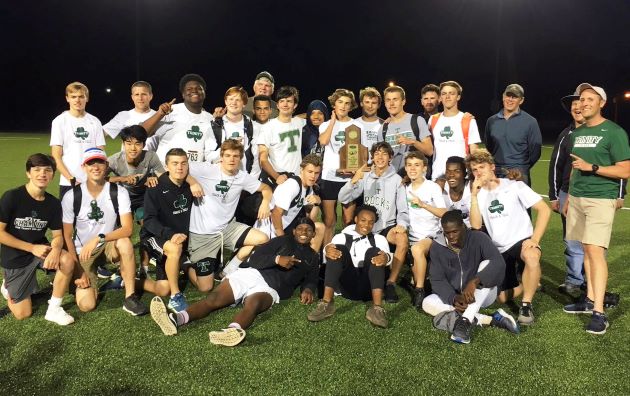 Following a track and field region championship and a seventh at state that included a 3,200 relay state crown in 2019, the Rocks, under head coach Michael Thompson, are on track to bring home a state title. Track and cross country teams member senior Austin Montgomery discussed his Rocks career. 
Q: What led you to join the track team?
A: Before I came to Trinity, I ran some in elementary school and in middle school. I was pretty good at that sport and wanted to continue to improve. I enjoy the feel of racing. Running around the track and trying to beat people who are giving it their all gives me a feeling I can't describe.
Q: Who have been some of your role models in track?
A: The role models I have in track are definitely my coaches. Coach (Scott) Holzknecht and Coach (Craig) Kannapel ran for Trinity in the past and have a feeling what it is like running in these races. By having enthusiasm in the sport they love and how they push themselves to be better makes me want to be better also. My parents are also a factor. They want me to succeed by motivating me. Having my parents' support and wanting to make them proud  encourages me to try in practice and be better in my races overall.
Q: What have been some of the challenges in track?
A: Definitely pushing yourself and giving it all you've got until you cross that finish line. By having to be both physically and mentally tough, you have to move outside your comfort zone and find that passion or encouragement to get through the race. There are a few things that were related to COVID — not having a season last year. We were all trained up and ready until COVID hit. Accepting the fact that I lost one season to COVID is a bummer, but that also made me more excited for this year. Another challenge is having fewer races than in the past due to restrictions and other things outside my control. We have less opportunities to race and compete against other people.
Q: What have been some of your favorite memories in track?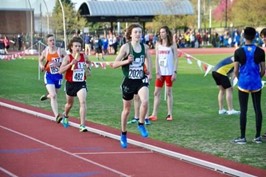 A: Some of my favorite memories in track are finishing workouts with teammates.  It doesn't matter if it's 16 x 400 or other hard workouts. Having your teammates by your side and encouraging you and pushing you is something special. It is also all the little things —  talks on recovery runs or some funny action or thing that we did that day makes the team who we are. All of these little things make my memories of track awesome.
Q: Where are your favorite places to train, and what are the ideal weather conditions?
A: My favorite place to run and train is where we live and breathe:  Seneca Park. If you run cross country and track, then you have run to that place and back hundreds of times. The park has everything you need — running hills on the roads to Cherokee park and a one-mile loop for a  some workouts.  There is also Waggener's track,  where we practice on our workout days and for some time trials. By having this track, we can push ourselves even harder due to its flat surface. The weather condition that I like is 40s with sun or no sun. This is a perfect condition where it doesn't get too hot when you run, but it also not so cold it tightens your muscles, causing us to run slower.
Q: What advice would you give freshmen who are interested in joining the track and field team?
A: Some advice I would give is that speed takes time. You can't just go out and expect a 4:45 mile overnight. It takes hard work and dedication to get that time you want. Don't quit when you don't reach your goal time the first or fifth time. You have to keep on trying and stick to the training plan. You will eventually reach your goal time if it is in reason to your alethic ability.
Another one is people will be faster than you. No matter how hard you try, some people will be naturally faster than you. This doesn't mean you should give up. It just means that you have to focus on yourself and see what you can do and how high you can set the bar for yourself.