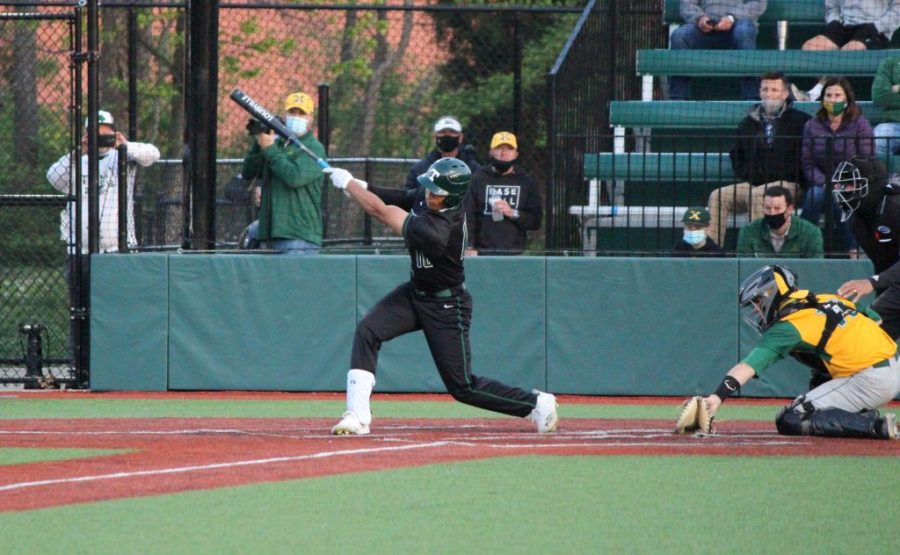 photo by Jack Ferree '21
From Trinity's Athletics Office:
Head Coach Rick Arnold '86 and the Trinity Baseball Rocks have completed the varsity regular season.  The season has been one of incredible performance as the team continues to work toward its overarching goal: the first-ever baseball state championship for Trinity High School.
A few of the highlights so far this season:
Team record: 33 wins, 2 losses
Team ranking: No. 1 in Kentucky
Key wins over: St. Xavier, Madison Central, Lafayette, Highlands, PRP, Columbus North (Ind.)
Team stats: No. 2 in team home runs (38); No. 4 in pitching strikeouts (274); No. 6 in pitching ERA (1.61)
Individual stats:
Daylen Lile – No. 1 in slugging percentage  (1.28); No. 1 in triples (8); No. 3 in HRs (14); No. 14 in BA (.511)
Korbyn Dickerson – No. 5 in HRs (11)
Colin Murphy – No. 5 in wins (8-0)
Trinity will begin postseason play next week on Wednesday, June 2, with the District Championship game at Atherton vs the winner of Atherton vs Seneca. The Seventh Region tournament will begin on Saturday, June 5, Semi-State is Saturday, June 12, and the KHSAA State Tournament in Lexington will begin on Wednesday, June 16.
Follow Trinity Sports Twitter and the Trinity Website for ongoing updates.
Go, Rocks.  Take State!