Trinity world languages teacher an accomplished classical pianist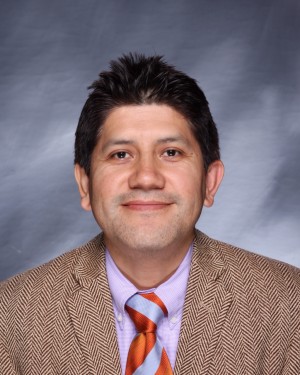 By his own admission, his father and older brother taught him everything he knows. As soon as he was able to reach the keys, the seven-year-old classical piano prodigy started to practice his art.
"Piano comes very naturally to me," Trinity Spanish teacher Señor Carlos Cuenca said modestly.
After mastering his craft, Cuenca started a career in music, playing before thousands.  He said, "I played shows and headlined tours. I played concert halls with an orchestra."
He soon learned to overcome the nerves that come from performing. "I used to get nervous," he said, "but now it is no big deal."
Cuenca, who is from Ecuador, lived in Russia for a few years. It was there he played at his favorite venue: the Moscow Conservatory Hall.
Cuenca described Russia as having "changed the culture of his music."  He added that "American composers are very different from anywhere else."
While he wouldn't choose a single piece of music as his favorite, Cuenca said, "My favorite composers are Bach and Beethoven."
"
It allows you to be yourself. You can interpret music into the way you are feeling at the moment."
— Señor Carlos Cuenca
Cuenca has transferred his passion to teaching, but music is still important to him. He said,  "They are both passions, but music will always be special."
When asked what is the best part of playing piano, Cuenca got a little choked up and said, "It allows you to be yourself. You can interpret music into the way you are feeling at the moment."
In giving advice to young musicians, Cuenca said, "If you like it, stick with it. No matter what happens in your life, music will always be there for you."
After watching a clip of Cuenca playing, Trinity music teacher Mr. Scott Ross, who also enjoys Beethoven, praised his colleague's performance, saying he has no weak points.
Check out YouTube for a sample of Cuenca's talent:
Beethoven's Piano Concerto No. 4 in G major. III Rondo (Vivace). Carlos Cuenca, Piano.