Loading ...

Loading ...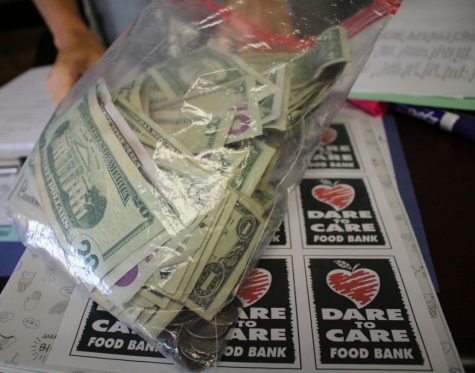 October 18, 2019 • No Comments
The Rocks are bringing in the dough to help feed those in need. The Dare to Care collection, coordinated by Mrs. Holly McGuire, continues through the end of October.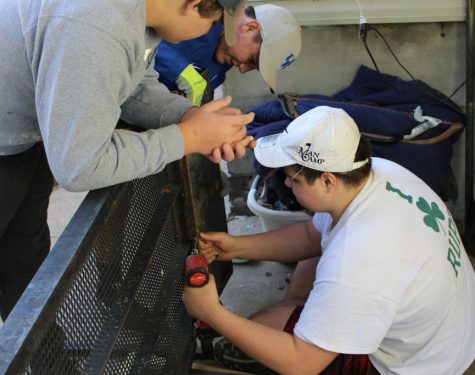 October 18, 2019 • No Comments
Trinity's Green Cross Club took part in a service project Hand in Hand Ministries. The group, led by teacher Mr. Michael Budniak,  spent three days (Oct. 4-6) working with this project in conjunction with a team from St....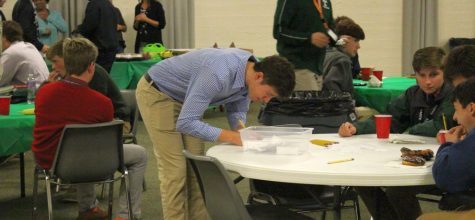 October 18, 2019 • No Comments
The Fellowship of Christian Athletes returned to Trinity Oct. 10 with an early morning meeting in the Communication Arts Center convocation hall. Athletes from various sports enjoyed breakfast and gift card drawings. Moderator...
Tim Rivette, Staff Columnist
December 21, 2018 • No Comments
Students rush down the hallway, the smell of pizza, burgers, and burritos getting stronger by the step.  Finally, they sit down with a tray of delicious food....
Jack Wolfram, Contributing Writer
September 20, 2018 • No Comments
From the first line alone, "Skeleton Crew" delivers an unexpectedly raw, meaty dose of reality.  The show isn't a comedy; it isn't a tragedy, either. Nor is it some...
Where to Find the Best Roast Beef? — Right Down the Street
April 4, 2018
Everyone loves a good roast beef sandwich, but sometimes...
Pinning Down Top-Notch Cuisine
February 28, 2018
A colorfully dressed, bulky man climbs under the bright...
Powerful 'American Assassin (2017)' a Realistic Ride
January 3, 2018
A cinematic thriller filled with action, violence...
'Game of Thrones' Best of All Time
January 3, 2018
Ned Stark slowly raises his massive Valerian steel...
Early-Access PUBG Full of Adventure
December 19, 2017
What do skydiving, driving, fighting, scavenging and...
Iconic Zombie Show 'The Walking Dead' Always Entertains
December 19, 2017
Zombies, guts, guns, fighting, chaos, revenge, mystery...