Rock Steady Provides One-Two Punch to Fight Parkinson's
September 21, 2018
July 6, 2018
Camaraderie and Competition — Keys to Strong Intramural Program
June 29, 2018
Is Crypto the Future of Currency?
May 24, 2018
May 24, 2018
Legendary Teacher, Coach, Athletics Director Dennis Lampley in His Own Words
May 14, 2018
For Trinity Senior, It's Eyes on the Skies
May 8, 2018
From Both Sides of the Desk, an Ongoing Legacy
April 9, 2018

Loading ...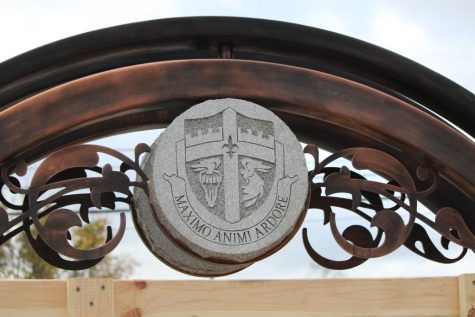 November 8, 2018 • No Comments
By Tuesday morning, Monday's storms had abated and the winds eased as the highlight of Alumni Courtyard renovation took place: the installation of the arches connecting the walls that face Shelbyville Road. The arches...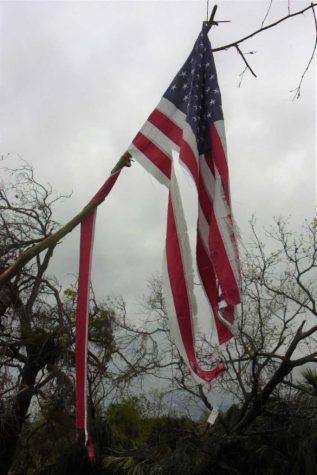 Mr. Chad L. Waggoner, Contributing Writer
November 8, 2018 • No Comments
Trinity teacher Mr. Chad Waggoner introduced his account of his trip to Florida to help provide relief for those suffering from the damage inflicted by Hurricane Michael with the following: Folks – Trinity, once again,...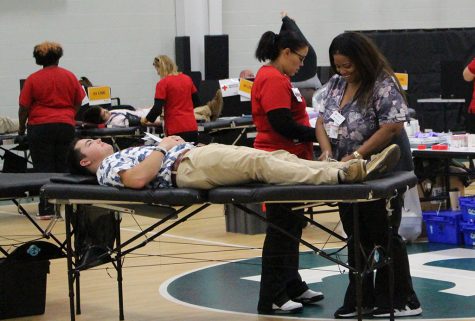 November 7, 2018 • No Comments
Trinity students, faculty and staff donated blood to the American Red Cross today in Shamrock Gymnasium. Teachers Mrs. Mary Mason and Mrs. Jonni Miller spearheaded the annual drive.