Loading ...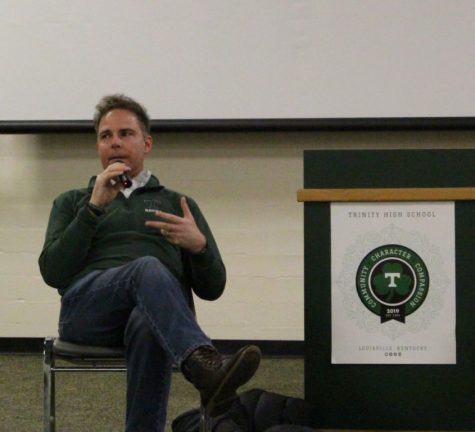 January 15, 2019 • No Comments
James Markert, author of "What Blooms from Dust," visited Trinity Jan. 10 to discuss his work. Markert's newest book is the selection for Trinity's Community Read.  Media Specialist Mrs. Betsy deGolian coordinated the visit.
January 11, 2019 • No Comments
Trinity President Dr. Rob Mullen was selected as the 2019 Distinguished School Leader by the Archdiocese of Louisville. His letter of congratulations reads: "It is an honor that is well deserved. Throughout your career...
January 10, 2019 • No Comments
Trinity Senior and Aquinas House member Austin Hirtzel achieved Eagle Scout in the Boy Scouts of America. Austin is in Troop No. 167 at Crestwood United Methodist Church. Austin is the first legacy Eagle Scout...