Sky's the limit for Trinity junior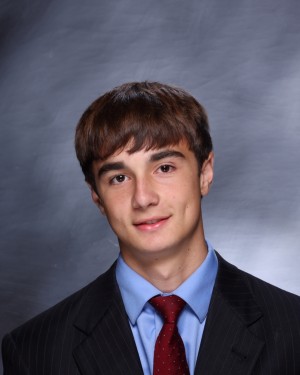 "Freedom." That's the word Trinity junior Timothy Hardesty uses to describe flying a plane.
Hardesty said his interest in aviation started at a young age. At first it was a hobby, until age 11 when his parents offered flight lessons for his birthday.
These lessons were not easy, though. He said, "In terms of money, it's pretty difficult. Every lesson was around $150, and you needed $40 for the license."
It was not only difficult financially, but also academically. He said there were two tests required, the first one being like a "permit test on steroids." For the second test Hardesty flew and landed the plane with an instructor, who asked him questions. Hardesty said for the first test he studied six hours for six days. For the second test he studied 30 minutes every night.
Hardesty described some scary encounters while flying. During one of his lessons the instructor assumed he had done stalls before, and as a result, Hardesty's plane went into a spin, going two full rotations before being stabilized.
He also has had multiple other situations to deal with, including windows opening and radio failure.
His most memorable flying experience, Hardesty said, was when he had to fly 150 miles by himself. This gave him a sense of accomplishment and independence.
Hardesty said there are two possible routes he wants to go into for a career that involves flying: the Air Force or a civilian job, perhaps becoming an instructor after "building up enough hours to take the next step in my career."
His favorite parts of flying? Hardesty pointed to two: making a smooth landing, which gives him a feeling of accomplishment, and "hearing the engine roar to life."