Rest in Peace, Mr. Eckert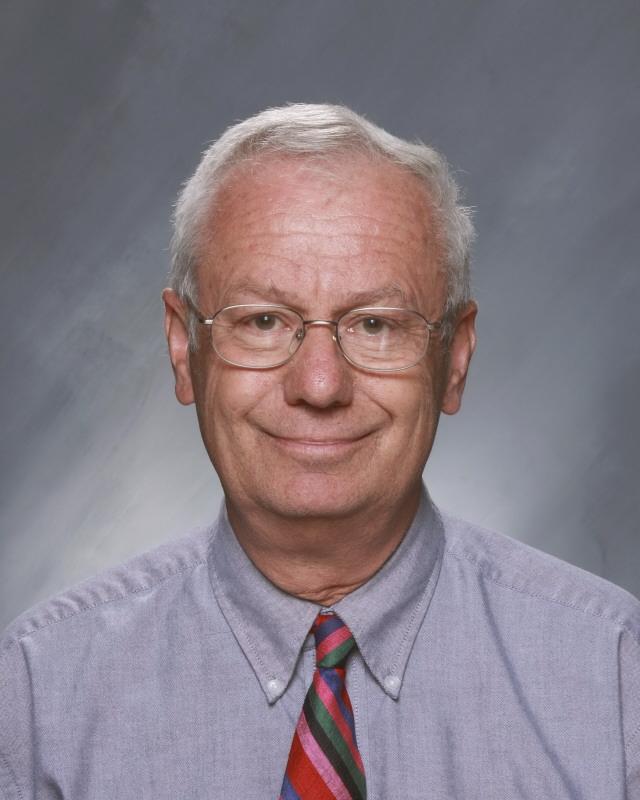 ECHO Staff
November 30, 2014
Legendary Trinity teacher Mr. Gene Eckert passed away Nov. 30 after a battle with cancer.  May his soul and the souls of all the faithful departed rest in peace.
From his Trinity Hall of Fame plaque
Gene Eckert '62 was an outstanding educator at Trinity for 46 years. He set the standard for Trinity teachers and enriched the lives of thousands of students.
After graduating from Trinity in 1962, Gene attended Bellarmine University, earning a bachelor's degree in 1966. He also earned a master's degree in education from Spalding University in 1970.
Gene's wish was to teach history at Trinity. Then-Trinity principal, the late Monsignor Alfred Steinhauser, hired Gene for what became a 46-year career. Including his days as a Trinity student, Gene lived and loved Trinity for 50 years. His brothers – Bob (1957) and Ron (1960) – also are Trinity alumni.
The interaction with students was Gene's favorite part of teaching. Following graduation each year, seeing former students go on to be successful has been rewarding for Gene. It's the kind of pride only a teacher can feel. Trinity alumni have high praise for Gene as a teacher and person. He kept the subject matter interesting with his unique, caring and sometimes comical teaching style. His students were his "lads" and he'd often "see them on the boat!"
Gene is among the most honored teachers in Trinity history. He received the Thomas Sheeran "Teacher of the Year" Award (chosen by students) five times, the Rev. Thomas Duerr "Teacher of the Year" Award (chosen by faculty) and the Honor Alumnus Award. Additionally, he received the Archdiocese of Louisville's Father Joseph McGee Award. The award, which honors an outstanding Catholic educator, is presented annually at the Salute to Catholic School Alumni.
"I did my student teaching with Gene," said a Trinity teacher. "I remember wondering if I'd ever be as good a teacher as him. That was 13 years ago, and I'm still waiting to get there."
In addition to teaching, Gene and his wife, Pat, are active members of the Church of the Holy Spirit. Gene also volunteers at the St. Joseph Children's Home, for which he chaired its annual picnic from 2007-09. He was chairman of the home's board in 2010-11.
Gene retired from Trinity in May 2012. He left a legacy of educational excellence, devotion to Christian service and compassion for all whose lives he touched as a teacher, husband, father, grandfather and friend.
A consummate teacher, Gene had some final words of wisdom for Trinity students: "I've been telling the young men that they're gifted with intelligence and that they are fortunate to be where they are at this point in their lives. I told them to take advantage of all the opportunities available to them at Trinity. They'll never regret it."
To honor Gene's career, alumni were asked to submit their thoughts about him. The result was a 44-page tribute filled with compliments and memories from his "lads."
Gene and Pat (Mercy, 1964), have a son, Daniel (Trinity, 1994); a daughter-in-law, Rebecca (Assumption, 1995); and grandchildren McKenna (Holy Trinity, 2019) and Molly (Holy Trinity, 2021).
Inducted 2013