Stockton Named Kentucky's Mr. Soccer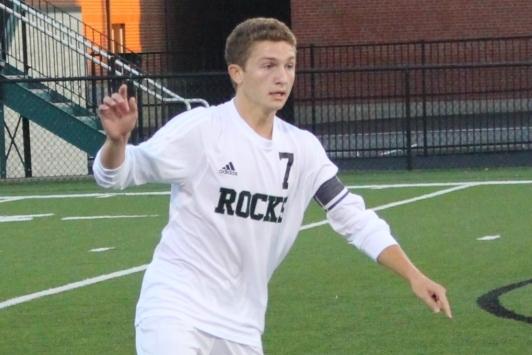 ECHO Staff
December 4, 2014
Trinity Athletic Director Rob Saxton announced the following Dec. 4:
"Trinity's Sam Stockton has been named the 2014 Kentucky 'Mr. Soccer.'  A four-year varsity starter, Stockton had arguably his best season as a soccer Rock this past year while tallying 14 goals and adding 21 assists to lead the team in scoring. The senior team captain was already selected to the All-District, All-Region, and All-State teams for his efforts on the pitch and was also recognized as the Kentucky Offensive Player of the Year.  Stockton will be representing Trinity High School in the annual All-American game that will take place in Cary, North Carolina, in conjunction with the NCAA College Cup, on Dec. 13.  Stockton will be attending Indiana University next fall to play soccer for the Hoosiers.
"Aside from his skill and performance on the soccer pitch, Sam is a young man of faith and character and a true example of Trinity student-athlete."
Mr. Dale Helfrich is Trinity's head coach.