Six New Members Inducted into Trinity Hall of Fame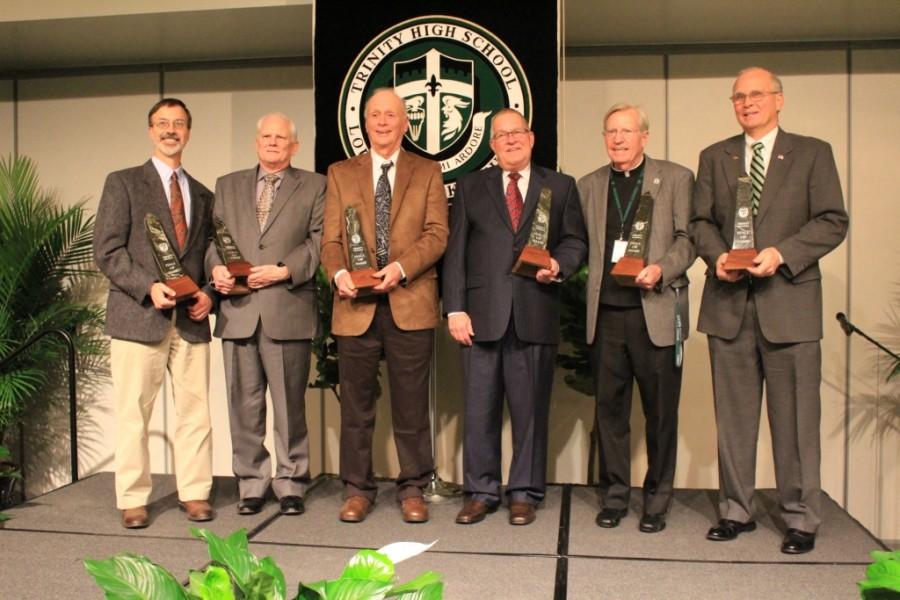 ECHO Staff
December 22, 2014
The six newest members of the Trinity Hall of Fame were inducted during a dinner held Dec. 18 in Alumni Hall:
Dr. John Belanger '78
Richard "Peewee" Carey
Frederick A. Fuchs '57
Rev. John Gephart
Phillip J. (Phil) Stuecker '70
Rev. David H. Zettel '58
Alumni Board Chair Scott Scinta '77 and Alumni Board Chair-elect Joey Klausing '97 co-chaired the 2014 Hall of Fame Committee. The annual Hall of Fame Dinner was sponsored by the Trinity Alumni Association.