Trinity Alum Shares Journalism Experiences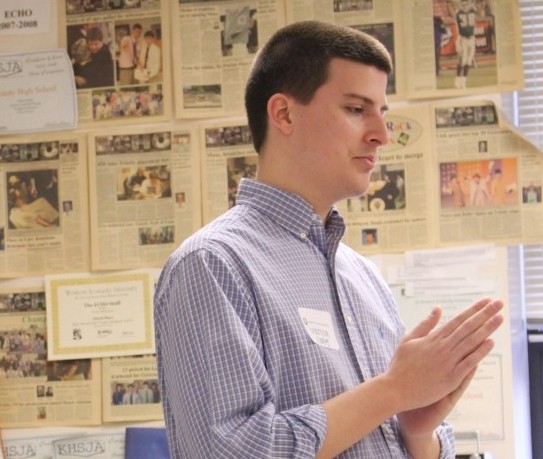 Trinity alumnus Kyle Williams '10 spoke with the Photo and Online Journalism class about his experiences at Western Kentucky University and The Courier-Journal.
Williams, who served as photo editor for the ECHO during his senior year at Trinity, worked as sports editor at WKU's College Heights Herald.  Williams recently was hired as a digital sports producer at the C-J.