Kline Wins Congressional Art Competition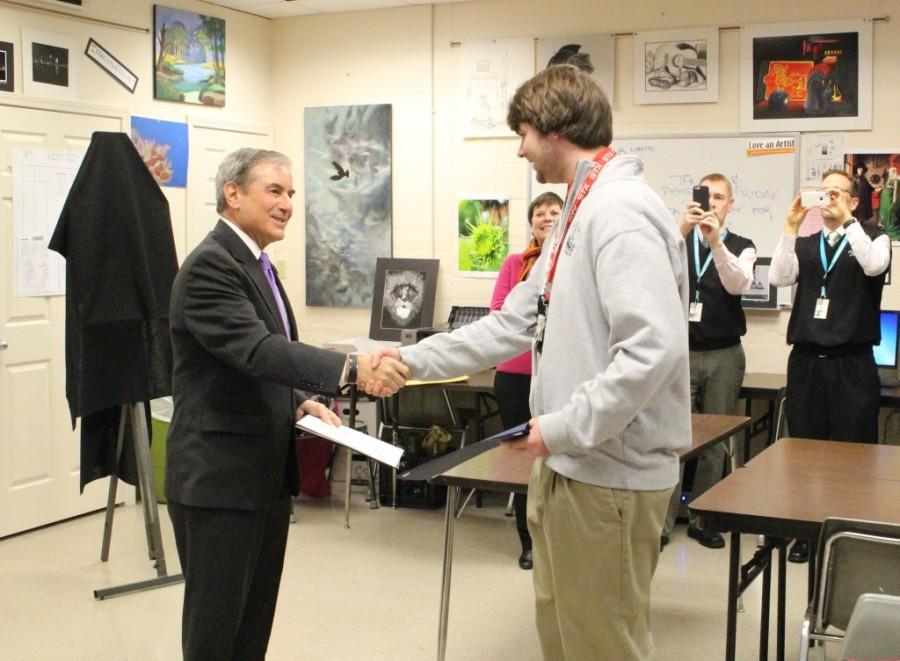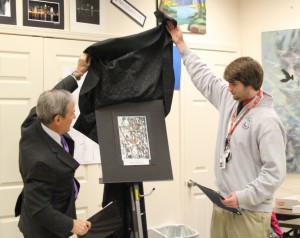 A photograph of a cardinal earned Trinity senior Ben Kline the top prize in the 2015 Congressional Art Competition.  Congressman John Yarmuth presented the award to Kline this morning in art/photography teacher Ms. Carole Baker's classroom.
Yarmuth also presented certificates to Trinity students who were selected to participate in the competition. Of 190 Third District entrees, 37 came from Trinity.  Kline's work, entitled "Kentucky Pride," will be displayed in Yarmuth's district office for one year.