Lacrosse Rocks Defeat Ballard, Claim District Title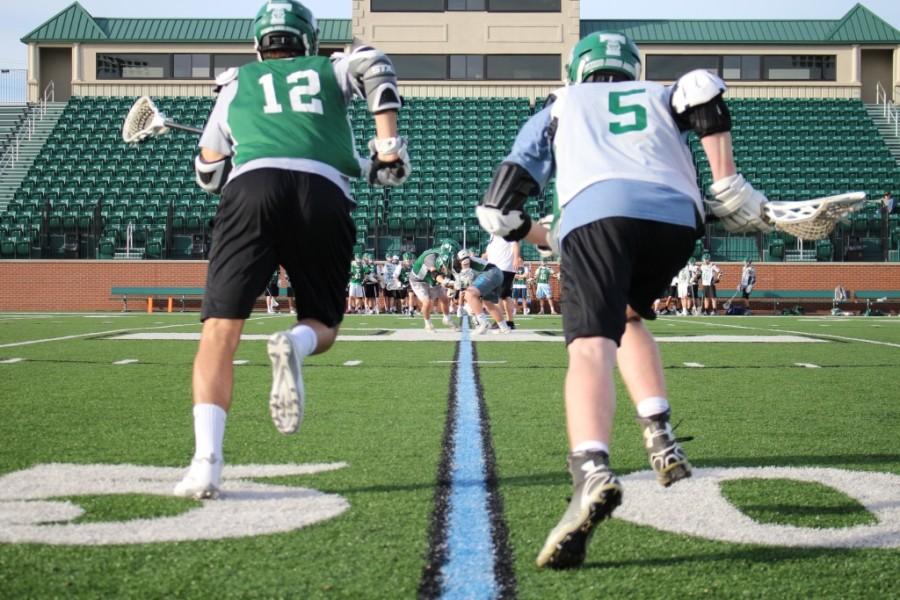 The Trinity lacrosse team clinched the District Two crown by knocking off Ballard 16-4 in a match played May 7 at Trinity.  The following Rocks scored:
Zack West (2), Max Stratton, Logan Noland, Max Turnier (2), Luke Hagewood (3), Chris Laveck, Noah Lyons (4), Grayson Shuck and Aaron Higdon.
Ballard was led by Austin Jurasin's two goals.
The Rocks play next today vs CAL (regional first round)  at Trinity, 6 p.m.
* Wednesday, May 13, (if Rocks win today) state semis at St. Xavier, 8 p.m.
* and Friday (if a Wednesday win) state final at St. X, TBD