Graduate Awarded ACE Mentor Program Scholarship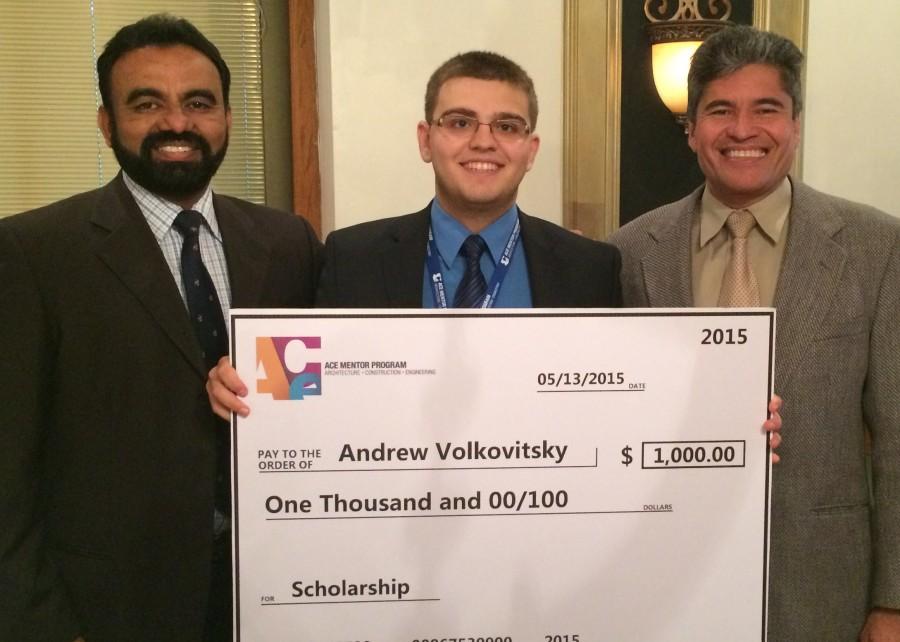 The Louisville Affiliate of the ACE Mentor Program awarded this year's scholarship to Trinity alumnus Andrew Volkovitsky '15 and also announced that alums Cody Binder '13, Mitch Sirianno '13 and Patrick Heeb '12 would  have their scholarships renewed for the coming year.
Founded in 1994, ACE stands for architecture, construction and engineering.  The program mentors high school students and inspires them to pursue careers in design and construction.
ACE is the construction industry's fastest-growing high school mentoring program, reaching more than 8,000 students annually.
According to teacher Mr. Chittissery Mathai, moderator of the ACE mentoring club at Trinity, the school had 16 active students this past year, and the students worked on the complete design, architecture and estimation of a grilling station behind Trinity's Marshall Stadium.