Trinity Principal Honored by Business First
ECHO Staff
August 18, 2015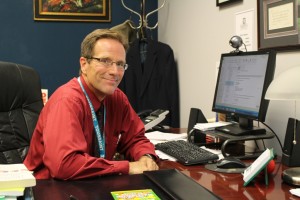 Trinity President Dr. Rob Mullen reported that in this week's Business First, Trinity Principal Dan Zoeller was one of 20 individuals highlighted in the field education (pre-K through college) from the metropolitan area.
He was one of only two from Catholic schools. Coincidentally, the other was Ms. Martha Tedesco, principal at Assumption, whose father, Mr. Bob Pfaadt, was the first lay administrator at Trinity.
Tedesco did her student teaching at Trinity under Zoeller's guidance. Her brother and nephews graduated from, or now attend, THS.
Mullen congratulated Zoeller "for this well-earned recognition. Your hard work this past decade has propelled us to the wonderful academic results we proudly trumpet."