My Morning Jacket a Louisville Treasure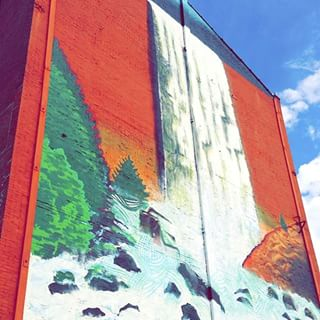 "One of the top five bands in the country right now," said Dillon Raidt, a Trinity graduate and major fan of Louisville's own My Morning Jacket.
I agree. My Morning Jacket combines a Louisville flavor of folk and bluegrass combined with brilliant lyrics that put listeners into a new world.
Raidt describes their music as "a folky feel with roots in acoustic and bluegrass."
The band's success has solidified the position of the best band from Louisville.   
"
From bourbon references to mentioning where they started, wherever My Morning Jacket goes, they take Louisville pride with them."
Raidt has a slight connection to the band's lead singer, Jim James.  James' sister was a middle-school classmate of Raidt. He said, "I first heard them (My Morning Jacket) in the seventh grade and couldn't get enough of them."
I have never experienced a live MMJ performance, but I have heard them on 91.9 WFPK, Louisville's independent music station.  I first heard of the band three years ago when the station was advertising the Forecastle Festival.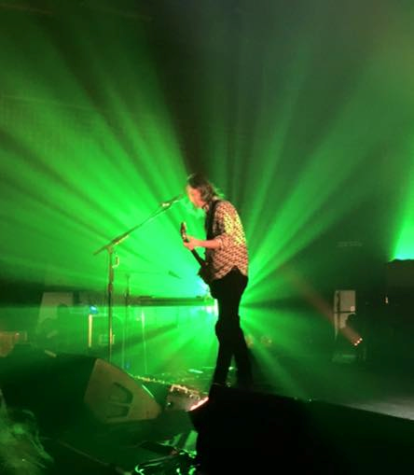 Forecastle is one of the fastest growing festivals in the country and is held annually at Waterfront Park in Louisville.  My Morning Jacket has headlined the festival twice (2012 and 2015).  Raidt saw both of those shows. He said, "I'm proud to see them be so successful and new people get to see what Louisville has."
My Morning Jacket has headlined shows for music festivals shown on the television cable channel Palladia.  I have watched them on Palladia numerous times.  One of the band's career-defining moments was at the Bonnaroo Festival in Tennessee.  Their portion of the show was played through a constant rain and featured Metallica guitarist Kirk Hammett.
The performance was their strongest in front of a major crowd.  The show, held on a small farm in Tennessee, exposed the band to a national audience and helped promote their newest album at the time.  Without this monumental show at Bonnaroo, their album "Z" may not have been listed on the Rolling Stone's 500 Greatest Albums of All Time.
Their newest album, "The Waterfall," was released last spring and reached the top 25 on the iTunes charts.  It features songs like "Big Decisions," "Like a River" and "Believe."
Most bands have one song they are especially known for, like Led Zeppelin's "Stairway to Heaven," Journey's "Don't Stop Believin'" or Van Halen's "Eruption." My Morning Jacket does not have just one; they have many.
Every MMJ song has its own story and meaning.  It has its own genius combination of different genres mashed into one masterpiece.
Raidt's favorite MMJ song is "Bermuda Highway" — a song from their 2001 album, "Acoustic Citsuoca," a lesser-known but incredible album.  He said this song is his favorite because it is "very poetic. It puts me in a soothing and relaxed mood."
Their strongest song is "One Big Holiday" from the album "It Still Moves."  The song begins with a fast, precise guitar cord and evolves into every instrument playing simultaneously.  The best characteristic of the song is the voice of James.
James has one of the most unique voices in the world. He can sing as high as he wants and scream and yell in a controllable way, while also switching to a relaxing tone that would please any audience.
My Morning Jacket makes music for just about everyone.  They can play soft like a jazz band from New Orleans or become a rock band from the '90s all in one song.
MMJ has made obvious contributions to Louisville musically. They have also contributed culturally by helping paint a mural on a large blank building in the city's rundown Portland neighborhood.  The mural depicts a large waterfall, which connects to their latest release.
From bourbon references to mentioning where they started, wherever My Morning Jacket goes, they take Louisville pride with them.
My Morning Jacket link:
http://mymorningjacket.com/