Rojas-Ortega Earns Bid to Extemp Tournament of Champions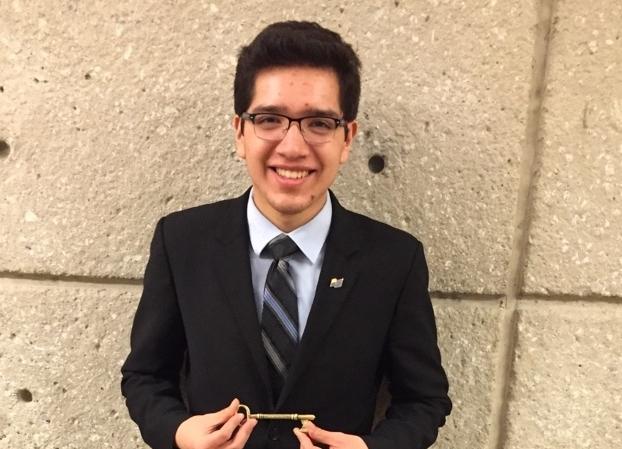 ECHO Staff
February 3, 2016
This from Trinity speech and debate team head coach Amy Zuccaro:
"Last weekend was a big one for the speech and debate team.   Competing at two different tournaments, the freshmen and senior members accomplished some great things.   Competing at the Blyton Memorial Tournament at the University of Kentucky, freshmen Ryan Biddle and Brandon Chou earned membership to the National Speech and Debate Association.  They join 10 other members who have earned membership to this national honor society.
Senior team members traveled to Atlanta to compete in the Barkley Forum hosted by Emory University.  This national circuit tournament hosted nearly 200 schools from all over the nation. Senior Jorge Rojas-Ortega advanced out of preliminary rounds in an extremely competitive field of Extemporaneous Speaking.  Out of the 90-plus students entered, Rojas-Ortega advanced to the semifinal round, placing him in the top 12 of the tournament.   This remarkable accomplishment also earned him a bid to the Extemp Tournament of Champions hosted by Northwestern University.
Best of luck to the speech Rocks as they head to the regional tournament this weekend."