Fond Remembrance of an Amazing Grandfather
Hunter Mulloy, Staff Reporter
March 3, 2016
An amazing life.  That describes Richard C. ("Dick") Mulloy Jr., born Sept. 23, 1920, in Louisville. He was the third child of Richard C. and Celise Mulloy. He had two sisters, Helen Naber and Louise McGuire. They, according to daughter Marguerite Mulloy, were "not a wealthy family."
During his childhood Dick endured several hardships, among them the Great Depression and the Great Flood in 1936.
Due to the Depression, Dick's family had to work hard to get by. With most people losing their jobs during this time, the Mulloy family was lucky that Dick's father worked for the L & N Railroad Company during the Depression.
His mother, according to Marguerite, was a wonderful cook and housewife. She even made clothes and quilts for her children.
If making just enough to get by wasn't bad enough, the '36 flood struck. It was a rough time for the Mulloy family, but Dick was determined to help others.
According to John Babcock, a family friend, one of his acts of generosity during the flood was getting a row boat and delivering supplies to the neighborhood. The flood ended up destroying his family's house, but over time the family recovered, and Dick started playing football.
When it came time to go to high school, Dick was given a scholarship to St. Xavier. During his high school years, Dick started to show interest in the world of business. He did this in several ways — and with a teenager's mind. He drove people to school, but if someone was overweight, he would charge them 10 dimes for gas money.
Dick ended up at the top of his class and focused on football. He was able to make his name in football, eventually being accepted into St. Xavier's Hall of Fame.
His football success earned him another scholarship — this time to the University of Tennessee. As a freshman, Dick's UT team was undefeated and not scored upon until the end of the season, when they lost 6-0.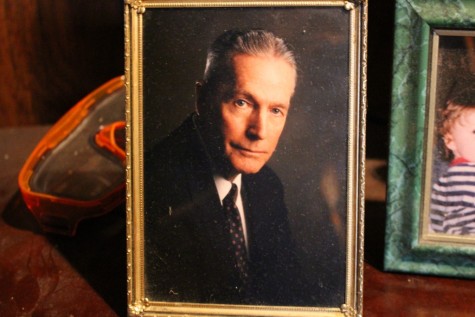 His son, Richard C. Mulloy III, said of his father's loss. "I remember asking my father, 'What did the (Tennessee) coach say to you about your loss?' He replied that his coach got a bottle of whiskey, and we didn't see him on the train the entire way back."
Despite this loss, Dick was able to play in four bowls: Rose, Orange, Cotton and Sugar.    
"
For a couple of minutes, it all came back to him. These small rascals were his grandkids. I would never forget the yell he gave every time he saw us. "Boys!" It brought joy into my heart."
He attended Tennessee for only three and three-fourths years. During his last year in college, World War II broke out, and he signed up for an Army program in which the government taught him how to fly. He was recruited to fly for the Chinese Air Force under Chiang Kai-Shek, president of the Republic of China. Dick was based in northeast India. (This Republic of China was not the People's Republic of China, which is the China we know today.)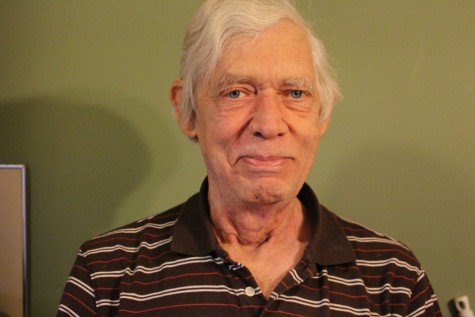 During his time with the Chinese Air Force, he was assigned to drop air supplies for the Chinese army. In order to do this, he had to fly through the Himalayas, the Hump, as the pilots called them. These missions were considered "death missions" because they had a high mortality rate. Dick flew more than 400 "death missions" during his time in the war. While he was at the base, he played several pranks on his fellow pilots.
Babcock said Dick put a snake in one of his friend's beds the night before that friend had to fly. "The man did not enjoy that," John said, laughing hysterically. He also said that Dick would cut old parachutes into flying scarfs and sell them to new pilots.
After the war Dick returned to Louisville and started a family of his own. He married a girl named Josephine. They had three kids: Marguerite, Nancy and Richard C. Mulloy III. To support his family, Dick set off to make millions from his two businesses, Kentucky Flying Service and Helicopters Inc. This is where he built his fortune. He did this by following three principles: honesty, hard work and generosity, three things he would live by until the day he died.
His son had this to say about his principle of hard work: "He worked seven days a week and only took Christmas off. Now that right there describes the kind of man my father was."
Dick would pass these values down to his kids and his grandkids, Richard C. Mulloy IV and this reporter, Hunter A. Mulloy. I remember my granddad telling me about his principles, but he added another one for me: "Hunter, always have a back-up plan."
That piece of advice was special because, as far as I know, he only shared that one with me.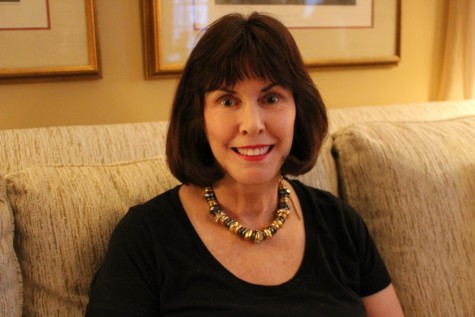 Dick didn't horde his wealth. A religious man, he donated large sums to Lourdes Catholic Church. He also donated planes to Shawnee High School.
He spoiled orphans during the holidays, giving them presents and meals fit for a king. He also left them with a truck load of presents.
Dick loved everyone, but he loved his grandkids more than anyone. My mom, Anne Mulloy, recalled that my grandfather would take my brother and me around St. Matthews in his lawn mower to get ice cream at Graeter's and look at antique cars.
Richard C. Mulloy Jr. died May 8, 2010, leaving many in the St. Matthews community mourning. People would say his legacy was either wealth, flying, kindness, or his work. But I say his legacy was his grandkids. At the end of his life, Dick suffered from Alzheimer's disease and he forgot everyone — except his grandkids.
I still remember going to his house and seeing him lying in his bed, turning to see who just ran into his room. His eyes would widen; then he would begin to give a big smile. All the pain, frustration and sadness would disappear from his face.
For a couple of minutes, it all came back to him. These small rascals were his grandkids. I would never forget the yell he gave every time he saw us. "Boys!" It brought joy into my heart.
We will miss him dearly.