It's SEVEN in a row as soccer Rocks defeat the Tigers 2-1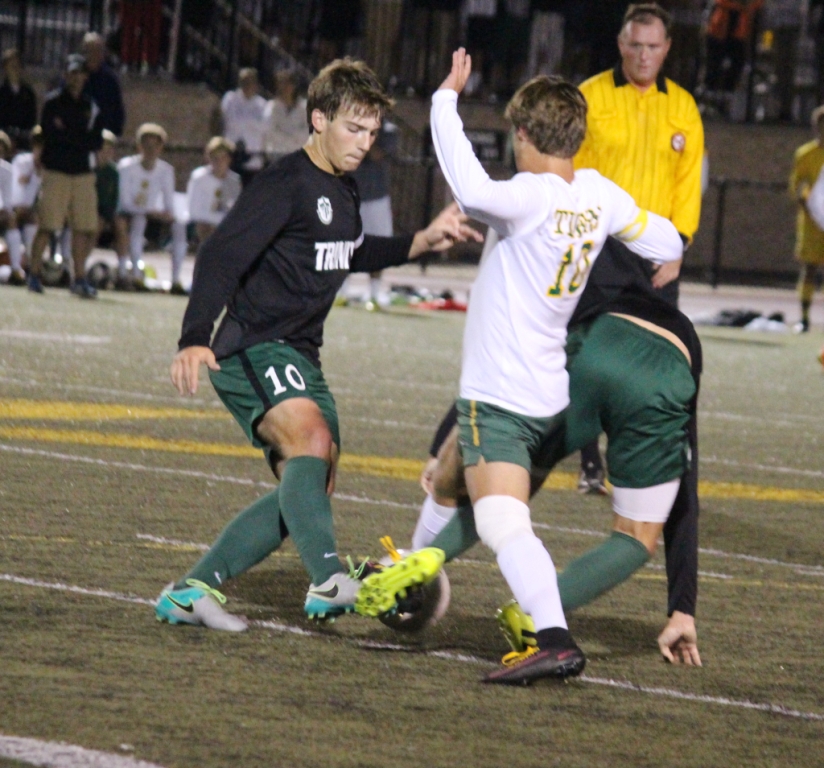 ECHO Staff
September 29, 2016
From the Athletics Office:
"Congratulations to head coach Dale Helfrich, his coaching staff and players.
"Your varsity soccer Rocks defeated St. Xavier 2-1 on Wednesday evening at St. X.  The win moves the team to 11-0-3 on the season and a No. 2 ranking in the state.  In addition, the soccer Rocks have now defeated the Tigers the last seven times the schools have faced one another.
"The team showed grace and poise during a hotly contested match, as well as before the game during pregame ceremonies that focused on childhood cancer awareness month and honored the loving memories of Owen McMasters and Ben Hull.
"And yet, the team is not done.  A little over one week remains in the regular season and then post-season competition begins.
"You can catch the team in action at home this Saturday at 2 p.m. vs St. Henry, Monday at 7 p.m. vs Oldham County or Wednesday at 7:30 p.m. vs KCD (senior night).
"Go soccer Rocks.  Take District. (first things first)."