Make it 11 of 12 — Unbeaten Rocks Dominate Tigers 35-13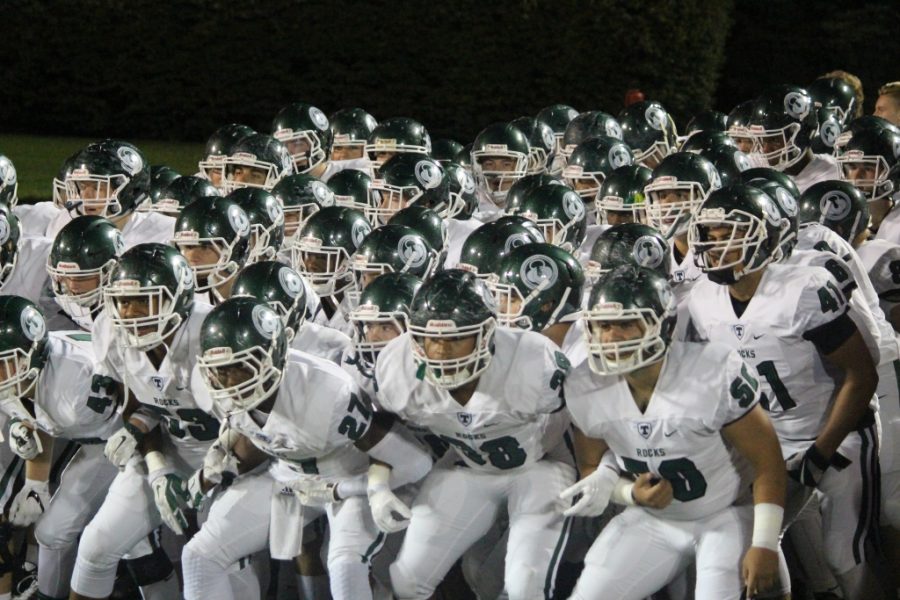 ECHO Staff
October 5, 2016
From TTV/Coaching Staff:
"The varsity football Rocks made it 11 of the last 12 with a dominating 35-13 win over archrival St. Xavier (Sept. 30 at Papa John's Cardinal Stadium).  The win raised the varsity's record to 7-0 and an astounding 11-1 record against St. X since 2010.  In that time period, the average score has been a nearly three-touchdown advantage in the Rocks' favor.
"The defense had a bend-but-don't-break attitude, allowing just over 200 yards but only one touchdown each half.  The offense ran the ball at will, totaling 287 yards rushing and controlling the ball for almost 10 more minutes than the Tigers.  It was a great way to wrap up Pride Week.
"The football team and coaches can't express how much we appreciate all the support all week and throughout the season thus far.  We need you to help us take care of district play the next three weeks as we continue the journey down State 24.  Come out to Eastern this Friday as the Rocks take on the Eagles at 7:30.  Great job, Trinity!  Go, Rocks!"