Cross Country Rocks State Runner-Up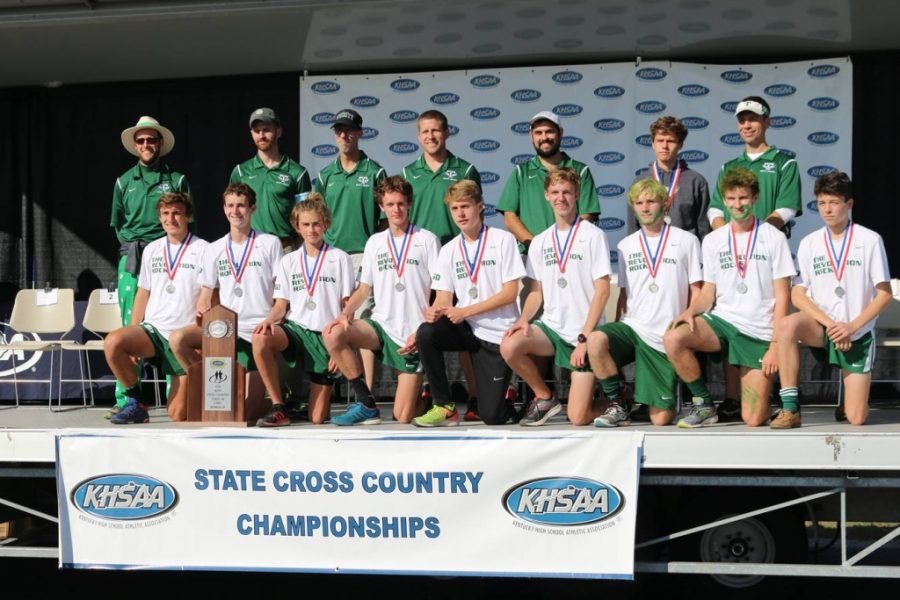 ECHO Staff
November 7, 2016
From the Trinity Athletics Office: Congratulations to head coach Scott Holzknecht, his coaching staff and the Trinity cross country team.
The cross country Rocks finished a strong season as the KHSAA state runner-up on Saturday in Lexington at the Kentucky Horse Park. Sophomore Jack Baum (11th) and junior Jack Meredith (19th) finished in the top 20.
The squad was able to jump four places from their sixth-place finish at state in 2015.  With only one senior running on Saturday, the team has a bright future with many strong runners returning in 2017.
The other Trinity runners who performed so well on Saturday were senior Glavin Swain, juniors Jacob Burnam and Trevor Warren, and sophomores Nick Michels and Shane Williams.