A Numbers Bonanza as Rocks Bring Home Title 24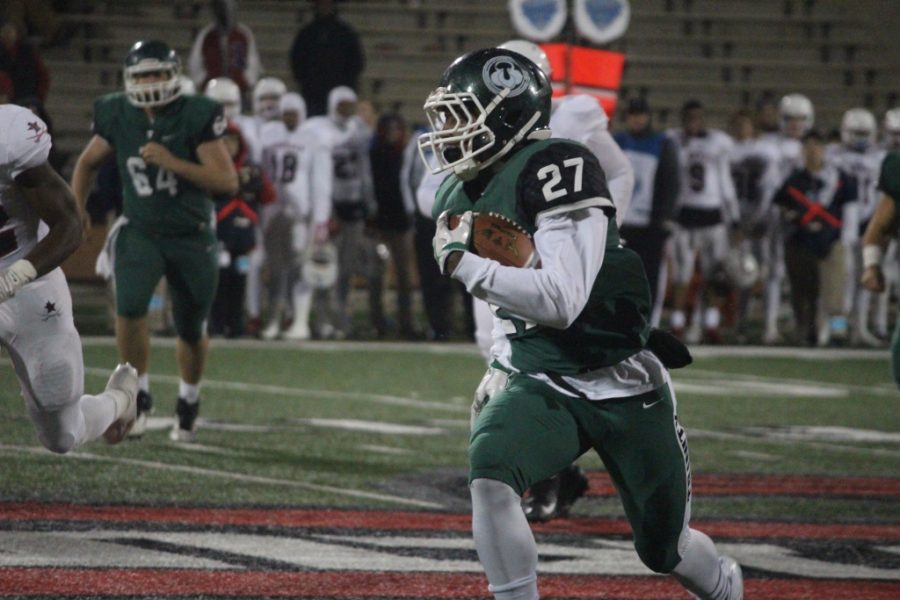 ECHO Staff
December 5, 2016
From the Athletics Office:
Congratulations to head coach Bob Beatty and the football Rocks.  On Saturday (and into the early hours of Sunday morning) in Bowling Green, the 2016 Trinity Shamrock football team captured the KHSAA 6A state championship crown with a 56-21 victory over Lexington Lafayette.
With this championship win, Trinity takes the all-time lead in KHSAA football titles with 24, Coach Beatty now holds the all-time lead with titles won by a head coach with 12, the win marked the 600th football victory in school history, and the 2016 squad finished the season with an unblemished record of 15-0.
A couple of other related notes:
State championship apparel is available to purchase on line at www.trinityrocks.com (click on Campus Store and then click on 2016 State Champs) and will also be available to purchase in person at the Trinity campus store on Wednesday after 3 p.m.
An all-school assembly will be held on Thursday, Jan. 5, to honor and recognize the team and their special state championship season.
The team will also be recognized this Friday evening at halftime of Trinity's home varsity basketball game with Seneca High School.