A Bountiful Breakfast and Awards Aplenty for the Class of 2017!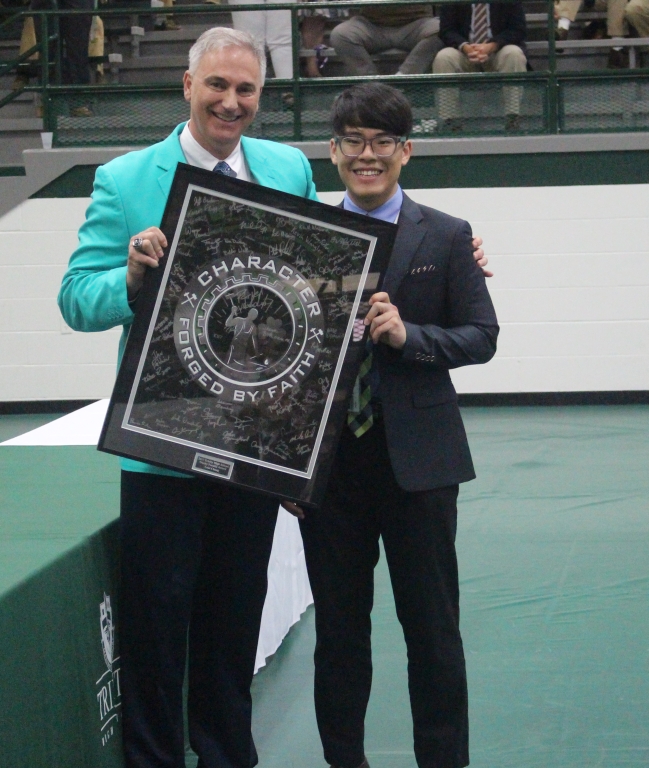 What goes very well with a lavish breakfast for the Class of 2017?  How about an Honorary Alumnus award for Trinity teacher Mr. Parker Whitehouse? How about special recognition for Campus Ministry — Mrs. Mary Emrich and Mr. Chris Luken — from the Class of 2017?
Following a meal fit for seniors ready to graduate, the class headed to Steinhauser Gymnasium, where they received honor after honor, culminating in the Trinity Faculty Award going to senior Loui Chang.
Now for the baccalaureate Mass on Saturday evening at Trinity and commencement on Sunday at Bellarmine University!