For the Class of 2017, a Final Mass Before a Fond Farewell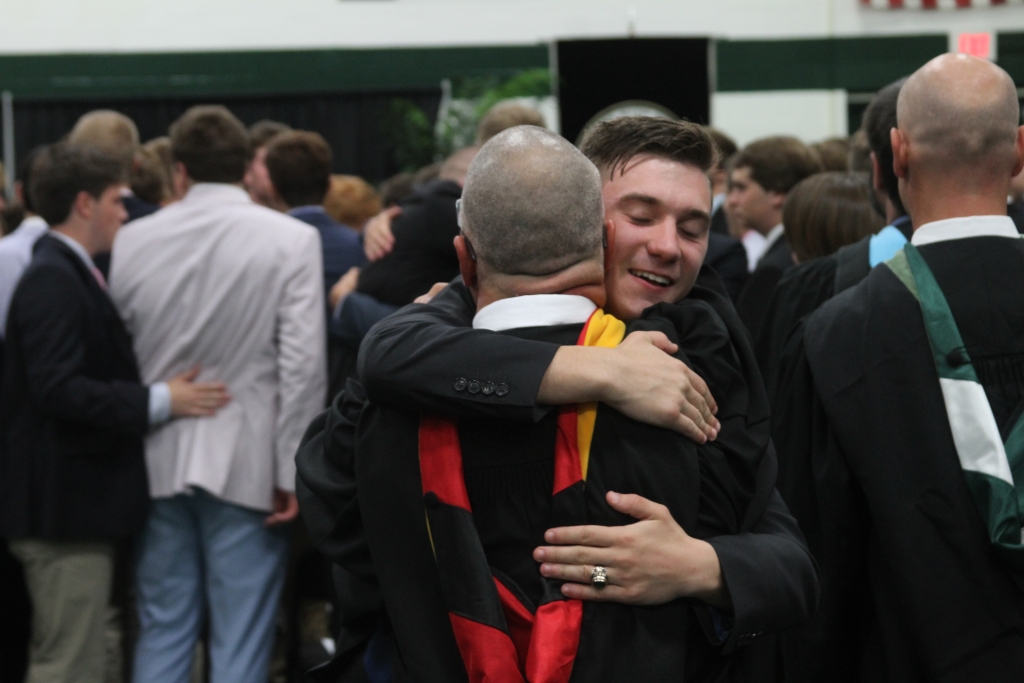 A weekend of smiles and tears.  Following Friday's breakfast and awards ceremony, the 61st annual Baccalaureate Mass provided the Class of 2017 with a final opportunity to worship together. Rain pelted Steinhauser Gymnasium during the Saturday evening Mass, celebrated by the Rev. Dave Zettel and the Rev. Mark Spalding, as teacher Mr. Randy Perkins and senior Barron Hoffman shared vivid memories of the past four years.
A mere 14 hours later the class gathered with family, friends and faculty in Bellarmine University's Knights Hall for commencement.  During the graduation ceremony, Mr. Alan Hennessey '69 and Dr. Roy Germano '98, were honored with the Honor Alumnus award and Trinity Peace Medal, respectively. After Trinity President Dr. Rob Mullen congratulated each senior before he crossed the stage, Archbishop Joseph Kurtz spoke briefly to the class.
Graduation programs were then tossed high following the singing of the alma mater as the Class of 2017 joined the ranks of Trinity alumni.