Rocks 'Pick Up on the Spirit' at Opening Mass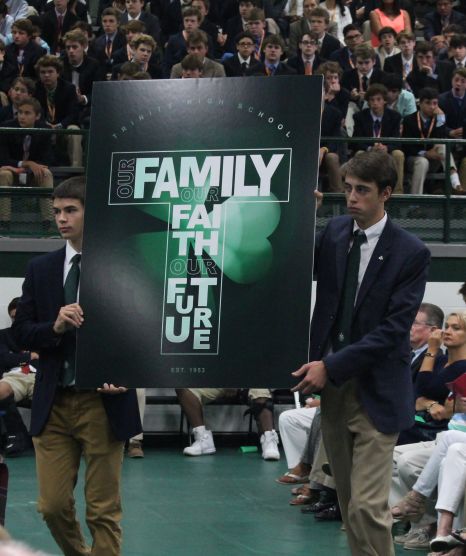 ECHO Staff
August 25, 2017
Hang on for a minute...we're trying to find some more stories you might like.
The Rocks gathered in Steinhauser Gymnasium this morning to set a tone for the next nine months. Chaplain Fr. Dave Zettel, a 1958 alumnus, began Opening Mass by relating a comment from the parent of a freshman. She equated her son's beginning high school as a chance to "pick up on the spirit."
Taking today's opportunity to slow the hectic pace of starting a new school year, the Rocks unveiled the year's theme and poster, which reiterated the "spirit" found throughout the campus — "Our Family, Our Faith, Our Future."
Addresses by Senior Class President Stephen Curry and Principal Dan Zoeller alluded to the promise of the words displayed prominently on the poster that will remain ubiquitous throughout the campus.