Bass Fishing Rocks Land Whoppers!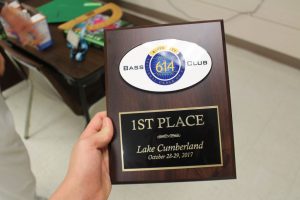 Members of this KHSAA sport don't encourage huge crowds to cheer while they compete. Quiet is often preferred.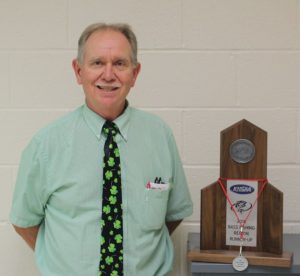 Of the 26 anglers on Trinity's bass fishing team, the top 12 anglers compete in tournaments. The anglers challenge each other every week — whether it's casting tournaments in the gym or going out on the water — to decide who will compete.
Trinity has had success during the past few years, sending four boats to state last year, which is "really good," according to teacher and bass fishing team coach Mr. Mike Chancellor.
Out of the KHSAA Region 2 tournament, held Apr. 22, 2017, the Rocks qualified four teams for the two-day state tournament on Kentucky Lake. Hayden Bailey and Justin Risk placed 19th out of 64 duos in the state competition.
The Rocks scored a Region 2 runner-up finish in 2016.
Chancellor said he became coach because "I've always loved being out there on the water. When bass fishing became a KHSAA sport, and they needed a coach, I knew I would be a good fit."
Chancellor said the team is for students who enjoy "becoming a better fisher — and having a chance to get out on the water and have a good time."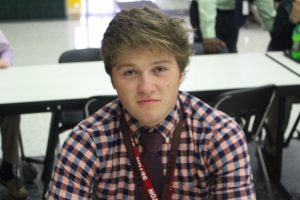 Trinity junior and team member Risk said, "I joined the fishing team mostly to gain experience and to make new friends."
Of the best and worst parts about being on the team, Risk said, "The best part of fishing is doing what you love with your closest friends. The only bad part is getting up at 4:00 a.m., but sometimes it's totally worth it."
For some students, joining the team just made sense.
Sophomore Ben Mattingly said, "I joined the fishing team because I've been fishing ever since I could remember, and I knew I would love it."
The excitement of catching fish drew Mattingly to the team. He said, "People should join because it's an exciting experience, even if you don't know how to fish, and the best part is the adrenaline rush and excitement when you get a fish on the hook."