Registration Begins for Trinity's Class of 2022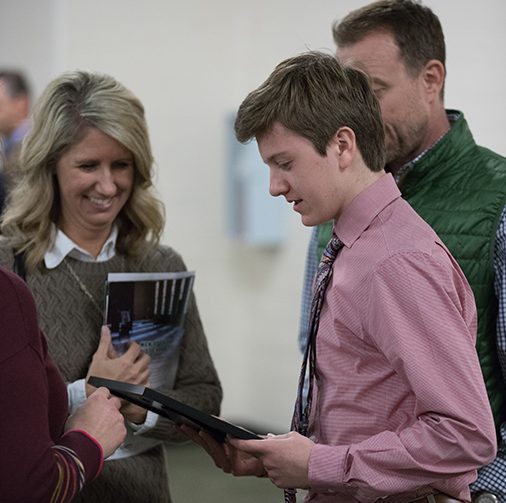 ECHO Staff
February 23, 2018
Hang on for a minute...we're trying to find some more stories you might like.
Excitement. Anticipation. Eagerness.
For some eighth-graders and their parents, the journey to Trinity began years ago; for some, much more recently.  A major step to becoming a member of Trinity's Class of 2022 began with the first night of registration, held in Alumni Hall Feb. 22.