Off the Record on the Record
Group Started to Compete at Battle of the Bands
Nearly 40 years after the British invasion, there was another band invasion. Not the Beatles or Rolling Stones. This was Off the Record, a band started by Trinity teacher Mr. Dick Wunderlin in 2006 at the school's Battle of the Bands.
The Battle of the Bands was an event held annually in Trinity's cafeteria, featuring student bands in friendly competition.
"I saw in the Trinity ECHO that (Trinity English teacher) Jason Daniel played guitar, and I asked him about starting a faculty band," Wunderlin said.
At the Battle of the Bands, Off the Record played only four songs, but it sparked attention. The original band was composed of Wunderlin, Daniel, Mr. Michael Price and Mr. Steve Eastman. As with many bands, members have come and gone during the past 13 years.  Other members have included Ms. Jenna Gonzales and Mr. Rob Seng.
Off the Record has gigged in many places — Bluegrass Brewing Company, Gerstle's Place, Woodhaven Country Club, Captain's Quarters, Wicks Pizza, O'Shea's Irish Pub, Norton Commons Amphitheater, and private parties.
Wunderlin has been the driving force behind the band, scheduling events and allowing the group to practice at his house.
"We play anywhere with a good crowd about four to six times a year," drummer Mr. Brian Monell, director of Trinity's annual fund, said.
Monell, Class of '86, is the newest member of Off the Record and has always had a passion for drums, starting in his freshman year at Trinity, and was involved with many bands.
"I come from a musical family. My dad played the trombone and was in the choir at church," Monell said.
Monell loves music and the way it allows him to be creative. "You gotta lay down the beat," he said.
Daniel plays lead guitar in the band and also shares vocals with lead vocalist Mrs. Amy Cuenca.
Daniel first focused on guitar when he was 18. "When I was 18 my mom gave me a guitar she never played, and I started there," Daniel said. He joined his first band at 24 and has been in and out of many bands since.
After receiving a guitar from his cousin, Wunderlin's interest in the instrument began because "it was the cool thing to do."
With four to six shows a year, the group practices in his backyard up to six times for each show.
Off the Record, which also features Mr. Rob Williams on bass, plays a little bit of everything from Lady Gaga's "Bad Romance" to Bon Jovi's "Living on a Prayer." In their last performance, they played 50 different songs for all ages.
"We play what the crowd likes," Monell said.
Off the Record has always had Trinity connections and an ongoing passion for performing.
"I have enjoyed the band because it is people I hang out with at Trinity. It is fun with people you know," Wunderlin said. "It is cool being in a band, seeing people clap and sing."
Daniel said, "I love music. It's like a language that everyone will know without rules, and it brings people together."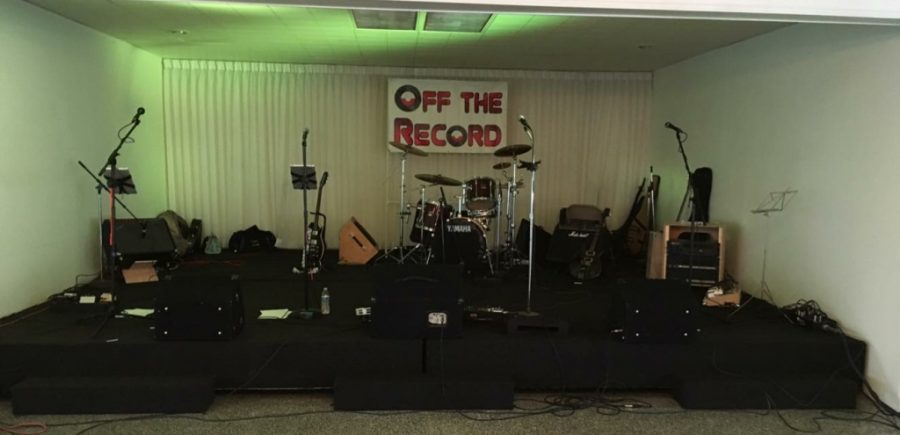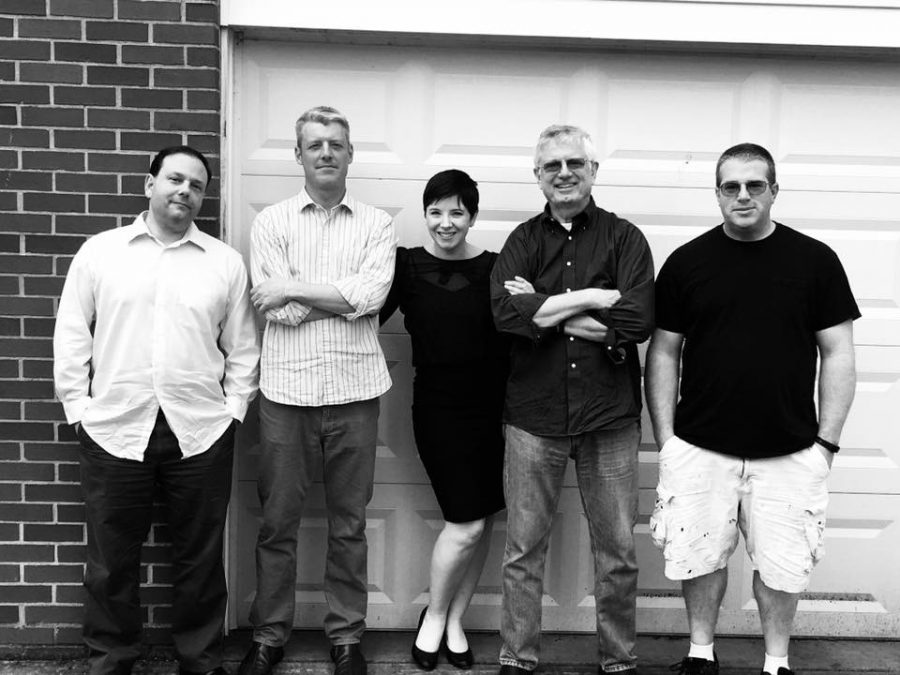 A short clip from our last show at Gerstle's. While we take the Christmas season off, you can help the Off the Record boys by inviting your friends to join you at our next show. While you're at it, invite them to like the Off the Record page. See ya'll at Gerstle's on January 30!

Posted by Off The Record — Louisville, Kentucky on Friday, December 12, 2014