From Both Sides of the Desk, an Ongoing Legacy
Since the mid-1950s students have walked the halls of Trinity, each hoping one day to follow his passion. A good number developed a passion to teach, and what better place to teach than the place where that desire began?
Three of many Trinity grads who have returned to their alma mater were interviewed.
Everyone knows schools change over the years. Class of 1975 alum and current Trinity teacher Mr. Mike Chancellor said the school has changed a great deal since he went there as a student. One of the biggest changes is the facilities.
Chancellor said, "The campus has changed so much in general. It looks more like a college out there."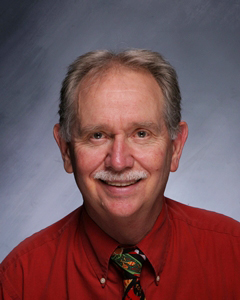 Despite the physical changes the school has undergone, Chancellor said, one part of the school will remain the same. "The student-teacher bond will never change. That's what makes Trinity."
Chancellor said another thing that hasn't changed is the dress code. He said, "I've been wearing this same thing for lord knows how many years. Shirt, tie, dress shoes — how much simpler could it get?"
Chancellor believes teaching has an important purpose. "I came back here to teach so I could give back to Trinity what they gave to me," he said.
Chancellor emphasized the memories he has from his time as a student at Trinity. One favorite memory was winning the baseball regional.
"I have endless stories," Chancellor said. "That's what makes Trinity so great. These truly are the best four years of your life."
Class of 1987 grad and current Trinity teacher Mr. John Baldwin also has a favorite moment from his time as a student.
He said, "January of 1987. It was my senior retreat. It really opened my eyes and changed the way I looked at things."
Baldwin recalls another huge difference from his time as a student to that as a teacher.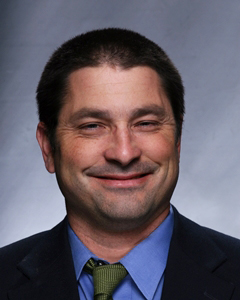 "Phones. Back when I went here, we had one phone for 1,200 students. Nowadays, everyone is walking around with a phone in their hands," Baldwin said.
Advice he would give to today's students? "Study hard and save your money."
Looking back at his time as a student, Baldwin is amazed at the progress the school has made, especially in technology.
"Computers have made access to information so easy. Don't take it for granted. Our advancements in technology amaze me to this day," Baldwin said.
Class of 2005 alum and current Trinity teacher Mr. Mitch Greenwell said the biggest change from his experience as a student is block scheduling.
He said, "When I went here, we had eight classes a day, compared to today's four."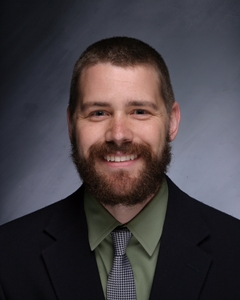 Greenwell said he has great memories from his time as a Trinity student: "My freshman year was the first year for the House system. So that was cool. But my favorite moment from high school was Battle of the Bands, even though we didn't win. Also, senior dress-up day was pretty fun because we dressed up as the Beastie Boys."
Academics, athletics, retreats, senior events. All of these make Trinity a place for learning and memories — and a place where many over the decades have wanted to come back to teach.