Annual Pink and White Game Raises Money to Fight Breast Cancer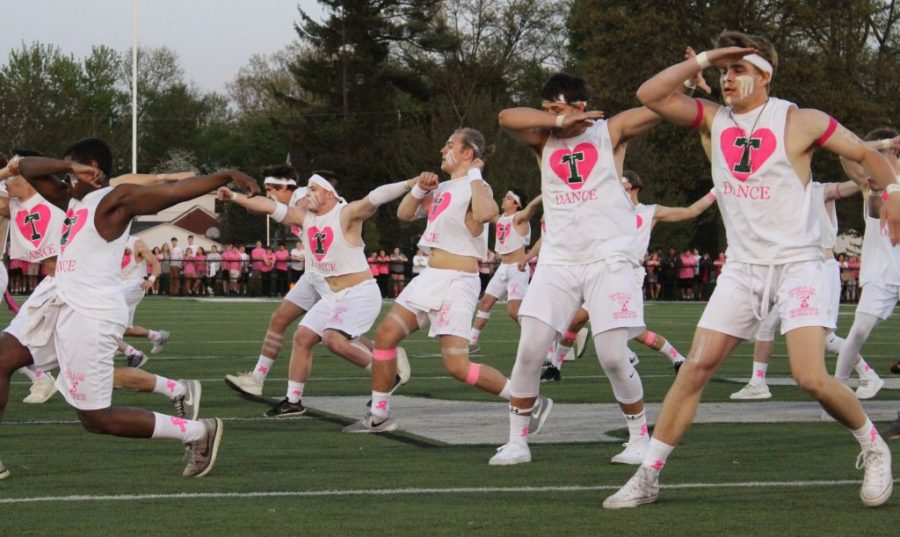 You can count on it this time of year  — the spring weather, the Derby, and the Pink and White Game, a flag football contest between rivals Sacred Heart Academy and Assumption High School. More than a football battle, the game raises thousands of dollars to fight breast cancer.
Trinity and St. Xavier provided dance teams for halftime entertainment. The Rocks were coordinated by Ms. Allie Kerns.  
This annual contest was first played in 2008. Sacred Heart won the Apr. 27, 2018, game in front of a packed Marshall Stadium at Trinity, but everyone benefited from the overwhelming support.