Juniors Celebrate Transition to Leadership with a Mass and a Formal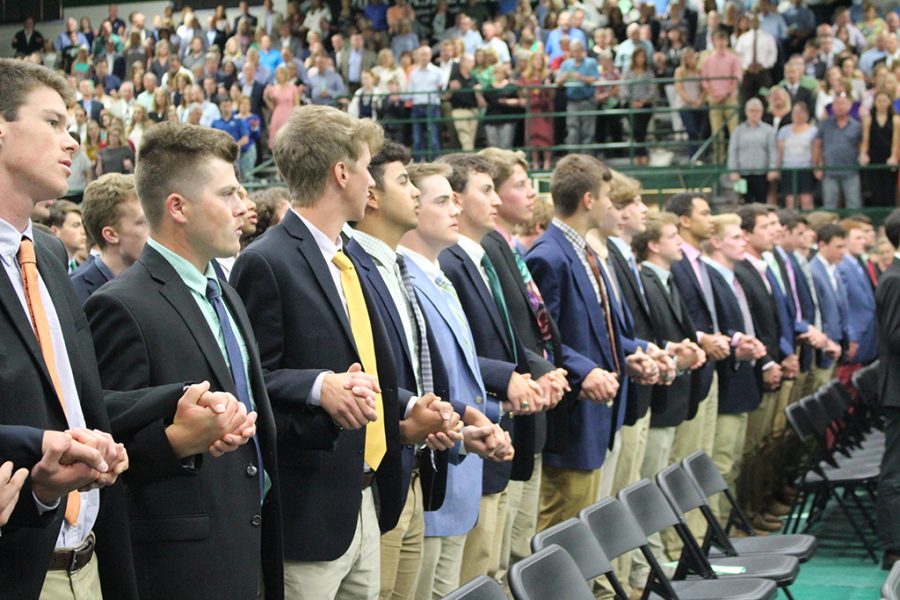 As the Class of 2018 prepared to graduate, the Class of 2019 moved closer to becoming Trinity's student leaders by gathering for the Junior Class Mass and the Junior Formal.
Chaplain Fr. Dave Zettel celebrated the liturgy on May 9 in Steinhauser Gymnasium.  Teacher Mr. Conor Carrol was among those who spoke at the Mass, during which the next Senior Class officers were recognized.
Three days later juniors gathered to dance until midnight at the Kentucky Exposition Center.