Accolades Aplenty for an Amazing Class of 2018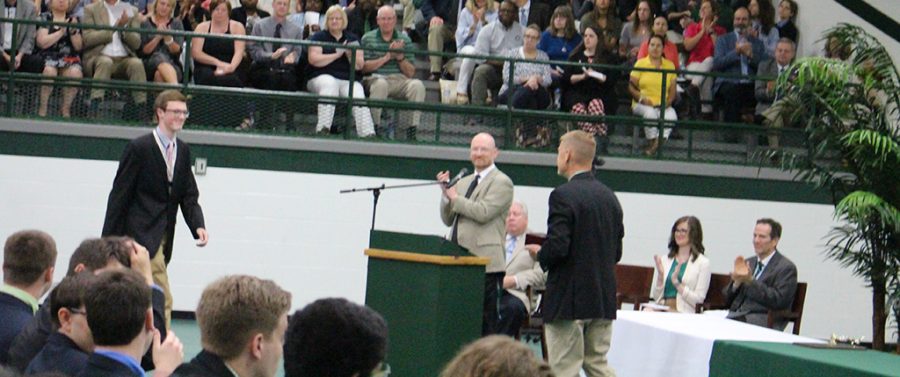 Following a breakfast feast, the Class of 2018 traveled from Alumni Hall to Steinhauser Gymnasium, where they received accolades for work well done. 
Jack Wolfram, recipient of English and theatre awards, also received the prestigious Faculty Award.  Other major awards voted on by the faculty went to Dallas Jenkins (Alumni), A. J. Hawes (Fr. Kevin Caster Service) and Stephen Curry (Leadership).
Mr. Larry Winegarden was the recipient of the Thomas Sheeran (Teacher of the Year) Award from the student body. During breakfast Mr. Bailey Jones (brother of senior Bryce Jones) was named an Honorary Alumnus.
The presentation of three major awards and the Thomas Sheeran Award…………Videos by Robert Lewis.