Two Rocks Sign to Play Football at the Next Level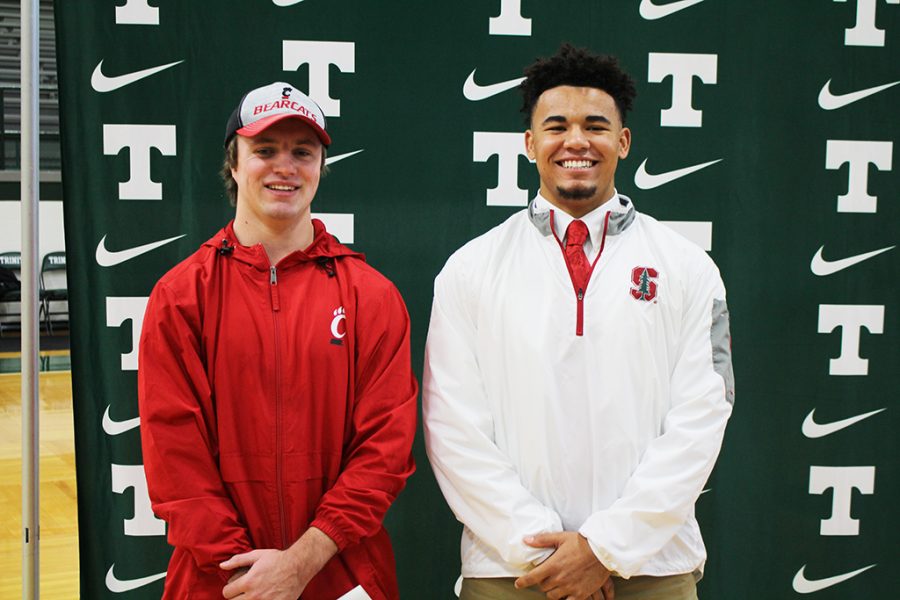 ECHO Staff
December 19, 2018
Student-athletes Stephen Herron and Jacob Dingle signed national letters of intent Dec. 19 to play football at the next level.  
Herron, a 6-4 defensive lineman, signed to play for the Cardinal at Stanford University, a private research university located in Stanford, Calif.  They are at a Division I FBS level and a member of the Pac-12 Conference's North Division.
Dingle, a 6-1 defensive back, signed with the University of Cincinnati, a Division I FBS member of the American Athletic Conference.