Trinity President Selected as Distinguished School Leader
ECHO Staff
January 11, 2019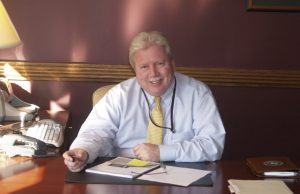 Trinity President Dr. Rob Mullen was selected as the 2019 Distinguished School Leader by the Archdiocese of Louisville.
His letter of congratulations reads:
"It is an honor that is well deserved. Throughout your career in Catholic Education in the Archdiocese of Louisville, you have made outstanding contributions in the areas of faith formation, education, leadership, and administration."
Dr. Mullen will be honored officially at the Jan. 29 Catholic Schools Week liturgy at St. Albert the Great.