Swimming and Diving Rocks Dominate Region 5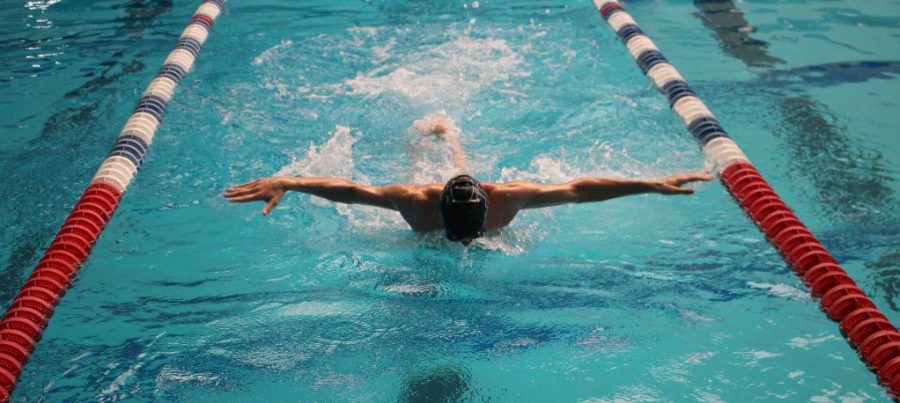 ECHO Staff
February 19, 2019
Region Meet Director for Life Wayne Kraus and head coach Mike Essig saw the swim Rocks capture the Region 5 championship at the University of Louisville.
Trinity advances to the KHSAA state swim meet Feb. 22-23.
Senior Hunter Tapp set two region records (100 free, 44.27; 50 free, 20.46). The Shamrock medley relay team (Tapp, Cole Gilkey, Jacob Dray, Luke Bunnell) also set a region record (1:33.93), as did the 400 free relay team (Trent Kolter, Dray, Logan Thomas, Tapp; 3:10.84).
Other first-place finishers were Kolter (200 free, 1:45.26; 500 free, 4:49.33), the 200 free relay team of Bunnell, Thomas, Jacob Bibeau, Drew Grimm (1:29.48) and Dray (100 backstroke, 54.32).
                                                                                                                                                                          — some information from the Athletics Department

Team Results:
1. Trinity High School 609
2. Eastern High School 375
3. Louisville Collegiate School 217
4. Christian Academy of Lou 186
5. Ballard High School 168
6. Kentucky Country Day 147
7. Atherton High School 133
8. Fern Creek High School 50
9. J Graham Brown School 27
10. Waggener High School 22