Trinity Alumnus Firefighter Honored for Valor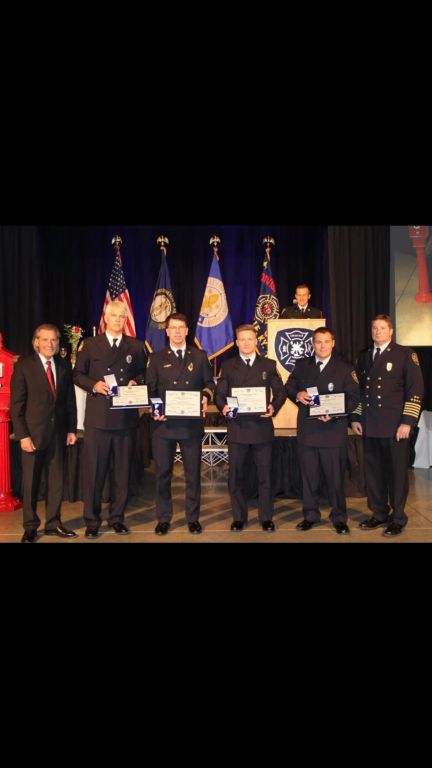 ECHO Staff
February 21, 2019
Trinity 2012 alumnus Daniel Hogg was among several firefighters who received a Medal of Valor for rescuing a woman from a burning home near Shelby and Liberty streets last summer.
Louisville Mayor Greg Fischer '76 and Chief Greg Frederick '80, both Trinity alums, took part in the ceremony.
Daniel is the son of Mr. Bill Hogg, Trinity's director of campus operations.
According to Bill Hogg, "Several large oxygen tanks were present in the room with (the woman), which could have been deadly for many of the firefighters on scene. The home was destroyed and has since been demolished. Unfortunately, she died a few days later from thermal and smoke inhalation injuries."