Becket House Wins Inaugural Makerspace Challenge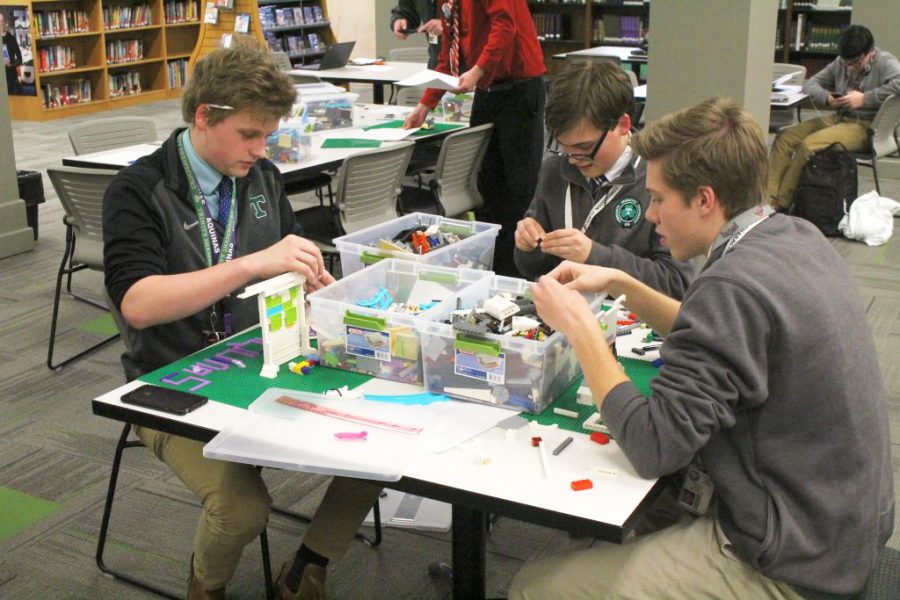 ECHO Staff
February 24, 2019
From House and Activites Director Mr. Adam Klein: Participants competed in four events in the inaugural House Makerspace Challenge: "a BB-8 Droid Race, where participants used a Sphero BB-8 droid to race through a maze; a LEGO Build, where students constructed Power T's entirely out of LEGOS; a haiku challenge where students used Story Cubes to write haikus; and a Duct Tape Craft Challenge, where participants created wallets made entirely out of duct tape."
Gonzaga House's Todd Crenshaw won the BB-8 droid race, navigating through the course in just thirty-four seconds.
The Power T created by Becket House's Alex Cox was declared the best overall design in the LEGO challenge.
The captivating haikus of Toussaint House's Ryan Biddle were rated best by the judges, and the duct tape wallet created by Becket House's Jay Bruns was voted the most creative and most functional.
When the scores were tabulated, Becket House was named the victor of the Makerspace Challenge. Becket finished first with 34 points, Toussaint was second with 30 points and Aquinas was third with 28 points.
Klein congratulated the Titans and thanked Mrs. Betsy deGolian, Mr. Tim Jones and Ms. Amy Zuccaro "for their help facilitating and judging the contests."