Archbishop Offers a Golden Message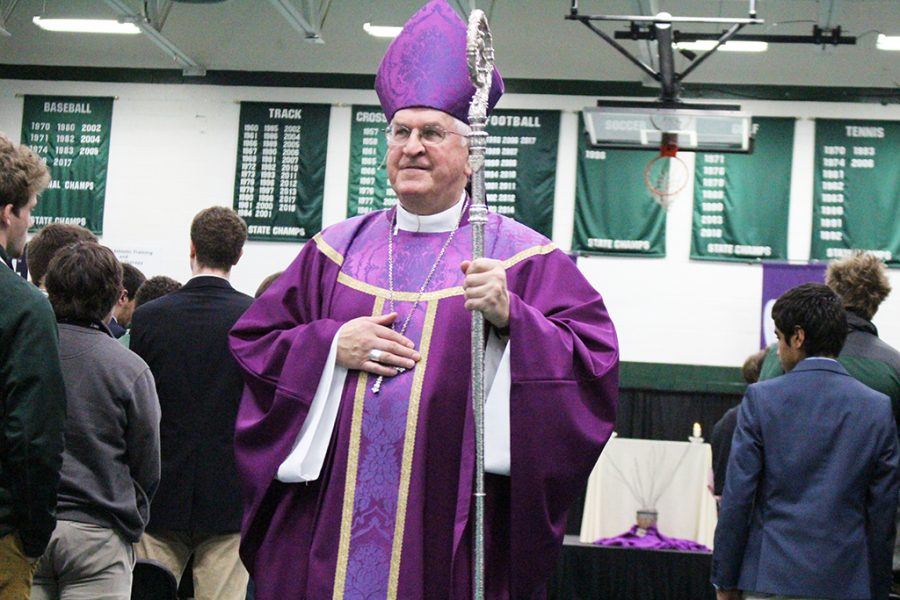 Focusing on the opportunity Lent provides, Archbishop Joseph E. Kurtz spoke of the powerful impact of following the Golden Rule. 
During the annual Mass celebrated by Kurtz and Trinity Chaplain Fr. Dave Zettel, the Archbishop spoke of treating others as we would want to be treated.
Quoting parts of the school's Alma Mater, Trinity President Dr. Rob Mullen delivered a message filled with praise for the generous spirit found within the school community.
The liturgy, coordinated by Campus Ministry and attended by the entire school, featured the liturgy band and drumline.