'Tarzan' a Triumph!
Department of Theatre Arts Spring Musical Receives Rave Reviews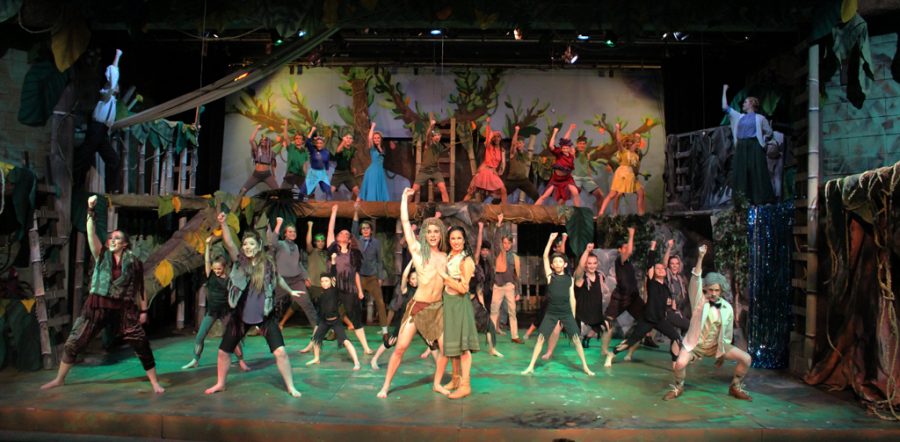 Sold-out performances and rave reviews! The run of the Trinity Department of Theatre Arts production of the musical "Tarzan" was nothing short of spectacular. 
After seeing a performance, Trinity President Dr. Rob Mullen summed it up with one word: "Wow!"  He said, "I have no adjectives to adequately praise (producter/director) Kate (Reedy), her assistants, the cast, and crew of' 'Tarzan' for their show."
Look for a third production late in April when the department presents one act plays written, produced, directed and performed by students.