Why Six NFL Teams Took the Wrong Guy
Will Blythe, Staff Columnist
May 1, 2019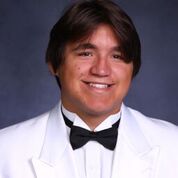 With the seventh pick, the Jacksonville Jaguars take Josh Allen from the University of Kentucky. The Jaguars got it right.
Why did the first six teams get it wrong? Two quarterbacks were taken with the first and sixth picks.  The other four were defensive players.
Why should the 6-5, 262-pound Allen have been picked as high as number one? He has overcome all obstacles that have been thrown at him, dating all the way back to special education in his early elementary school years.
It's hard to overstate how improbable was the rise of Allen, who weighed 130 pounds his freshman year of high school and had only two scholarship offers to play in college, from Kentucky and Monmouth. 
"
He even gave my little sister one of his gloves that he wore during a game, which meant a lot and was a very special moment."
— Trinity senior Henry Wilmes
It's no secret that NFL teams are always on the hunt for premiere, superstar edge rushers to add to their roster. Trinity senior, football star and avid NFL fan David Florence said, "To win in the NFL, you need an elite edge rusher. Allen fits that mold." Allen is everything you want in that role, and more.
According to Chase Goodbread, last season at UK Allen finished second among all college players in the country in total sacks, racking up 17, only behind Louisiana Tech's Jaylen Ferguson, who had 17.5.  What sets Allen apart as a pass rusher from other players who had high sack numbers like the aforementioned Ferguson is that Allen did all of this while playing in the SEC, widely known as the conference with the most talented players in all of college football.
Allen's physical attributes are what helped him dominate in college and are what will help him as a pro. Allen already has an NFL-ready frame that is ideal for players at his position. His size, paired with his elite quickness and strength (4.63 40-yard dash, 28 reps on the bench press), give him all of the physical tools needed to become a special player.
He certainly proved that he can put said tools to good use with his production at the college level. NFL writer Stephen White of SBNation.com wrote: "I have no doubt he can step on the field day one and help most NFL teams get to the quarterback."
Allen's versatility is another great asset he brings to the table. Allen was consistently great in defending the run. During a stretch of four games last season, Allen had 20 non-sack tackles, and 12 of those came on plays where the runner gained two yards or fewer.
Allen also has the ability to drop back in pass coverage and be just as successful as he is rushing the quarterback.
White points out: "In coverage, he looked so natural and fluid in his drops that he…looked like a big safety at times."
As great as Allen is on the field, he is an even better human being off the field. Allen has a young son, Wesley, whom he was raising all throughout last season.
Kentucky superfan and Trinity senior Henry Wilmes said, "I've met Josh two times, and he's been awesome. He even gave my little sister one of his gloves that he wore during a game, which meant a lot and was a very special moment."
While skills on the field are clearly most important to most NFL organizations, character is an extremely close second.  Allen impressed teams with his maturity during interviews at the NFL combine.
The Jaguars now have a do-it-all outside linebacker that is also an elite pass rusher and a great person.
Florence said, "I have no doubt that by Allen's first or second season, he can be an All-Pro player."