Emerald Society Celebrates Rocks' Roots — and Future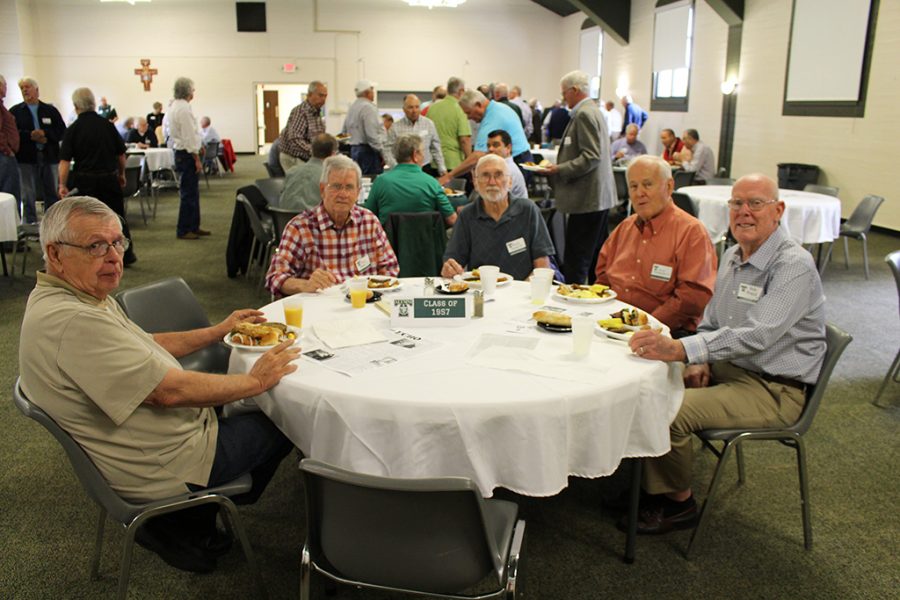 Trinity graduates from 50 or more years ago (1957-1969) attended the seventh annual Emerald Society Brunch May 11 in the Communication Arts Center convocation hall.
Among those who spoke at the brunch were Trinity President Dr. Rob Mullen '77, Trinity chaplain Fr. Dave Zettel '58 and Director of Alumni Relations and Communications Mr. Chris Toth '06.