OUTSTANDING!
Class of 2019 Honored for Academic Excellence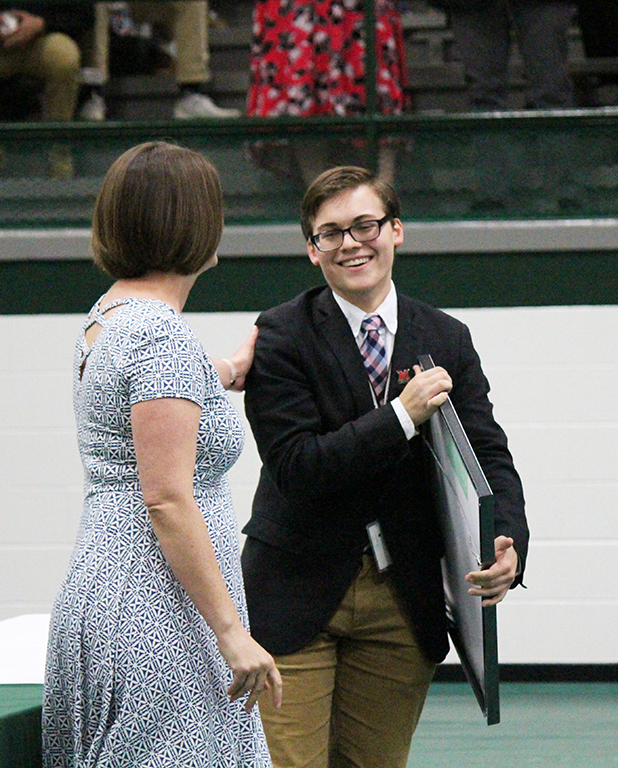 Many awards. Major accolades. Much appreciation.
During Trinity's 63rd annual Senior Awards Assembly, the Class of 2019 was honored for outstanding academic achievement — from those with perfect attendance to four-year Shamrock Award recipients to department honorees and the four Major Award recipients voted on by the faculty.
The assembly followed a sumptuous breakfast, sponsored by the Alumni Association. Ms. Debbie Walling was named an honorary alumnus of the Class of 2019.