Spring Sports ROCK at State — Tennis Team Wins State Crown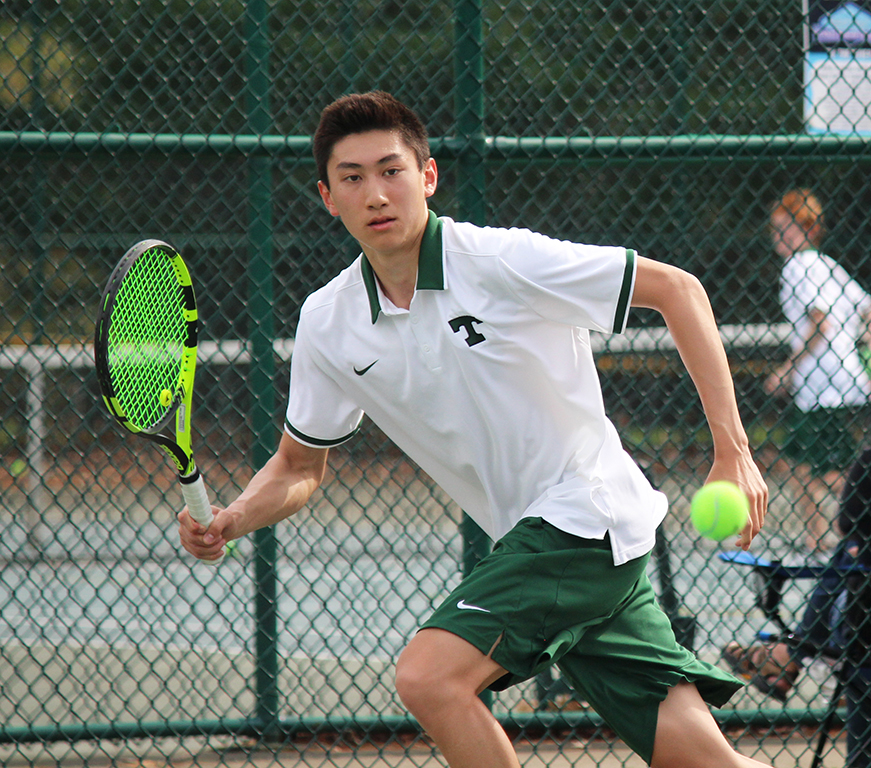 From Trinity Athletics Director Rob Saxton:
What a weekend!!!!! Trinity ROCKED state championship competition.
Tennis (State Champs!!!)
Head Coach Chris Mather, Assistant Coaches Chris Cruse and Shayne Hull and the Trinity Tennis Team captured the 2019 KHSAA Boys State Tennis Team Championship, held at the University of Kentucky.

Doubles- Junior Justin Lee and Freshman Ben Rueff won the State Doubles Championship, upsetting the No. 1 seed in the championship match.
Singles- Senior Brandon Chou lost a heartbreaking, third-set tiebreaker to the No. 1 seed, and finished as State Runner-Up.
Singles- Junior Michael Chou advanced to the Round of 16.

Trinity Tennis has won State six other times: 1986, 1991, 1992, 1993, 2002, 2006.
Track and Field (Seventh at State)
Head Coach Scott Holzknecht and the Track Rocks completed a very solid season with a seventh-place finish at the KHSAA State Meet held at the University of Kentucky.
During the meet, the Trinity relay team of Shane Williams, Jack Baum, Nick Michels and Nick Lewis won the 3,200 State Championship.
Baseball (Semi State Winner!!!)
Head Coach Rick Arnold and the Baseball Rocks won again (in convincing fashion) as they defeated the North Oldham Mustangs 8-3 in a Semi State game on Saturday evening.
The win moved Trinity's record on the season to 34-5 and has advanced the team to the KHSAA State Baseball Tournament Quarterfinal Round — only eight schools remain.
Trinity will face Hazard on Thursday evening (June 6) at 8:30 p.m. in Lexington at Whitaker Bank Ballpark (home of the Lexington Legends professional baseball team).