Aquinas House Wins as Class of 2023 Rocks the Day Away!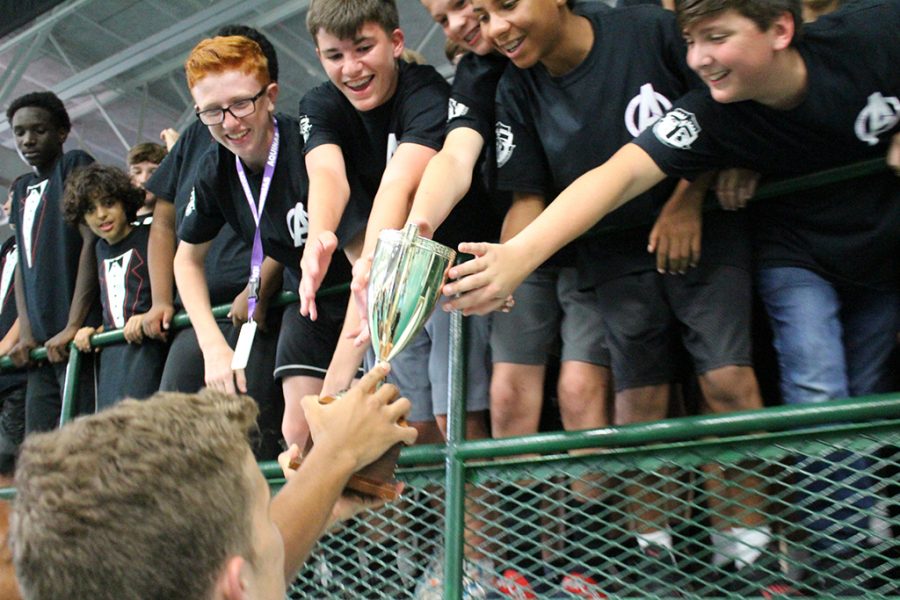 ECHO Staff
September 4, 2019
What is the Class of 2023 doing right now?  Having a good time! That's the goal for today's Rockin'. Wearing t-shirts sporting their House colors and logos, the freshmen are working as teams with their House brothers.
The annual event, coordinated by Sr. Kathy Cash, Ph.D., and Mr. Bernie Schum, includes 10 stations ranging from basketball three-point and Jeopardy to balloon toss, team ski and American slide.
During fourth block the announcement came from Mr. Adam Klein, House system and activities director: Aquinas House placed first, followed by Seton House.