Senior's Road to Five-Star Reviews Started in St. Louis
Not many seniors in high school can claim to have written and published a book that is receiving five-star reviews on Amazon.
Trinity senior Jack Chauvin and his mother, Laura Chauvin, did just that, composing a children's book about ice hockey.  "When I Get to St. Louis: An ABC Journey Imagined for the Greatest Trophy in Sports" was illustrated by Claudia Varjotie and focuses on the Stanley Cup's connection to St. Louis.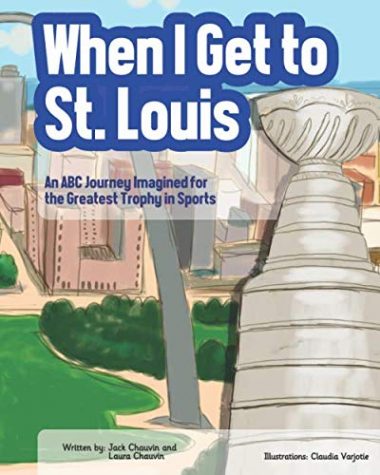 The book helps children with reading by asking them a question and following it up with a statement. Some of the pages have a seek-and-find.
Jack said the publishing process was rewarding and surprising. He said, "I was really happy with how it turned out. I was amazed at how helpful Amazon was. It was pretty insane that it took just two and a half months, and I had a book out."
Trinity teacher Mr. Frank Ward taught Jack when he was a junior. One day during the beginning of this school year, Ward received an email from Jack, telling him about the project he had been working on with his mother and that he was about to publish it.
The book is still available on Amazon for $9.95 and is rated five-star by all of the online reviews.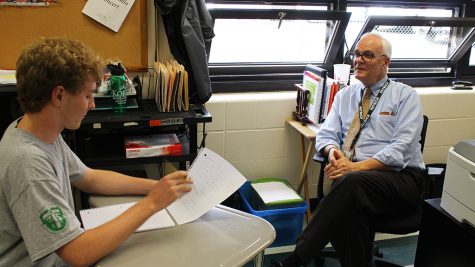 Ward was glad to see what Jack accomplished, saying it does not happen often. "Out of the 44 years that I have been teaching," he said," about six books have been published by students."
Ward described the work as "a fun little book that's laid out to reinforce reading."
Ward said it was his understanding that after a trip to St. Louis, Jack and his  mom decided to come up with a book that would help children understand the relationship between St. Louis and ice hockey. 
"
He is usually always smiling, and very upbeat. What you see is what you get, so the idea that he wrote a children's book is very cool and fits him perfectly."
— Trinity teacher Ms. Debbie Walling
Another of Jack's former English teachers, Ms. Debbie Walling, taught Jack in her Advanced Program freshman class. She heard about the book around the beginning of the school year. Walling described how happy Jack was when he entered her classroom, saying, "Have you heard? I had a children's book published?"
Walling ordered the book, and Jack came back to autograph it for her. When she read the book, she loved it, because "it's not just a fun book for kids; it's quite informative about the Stanley Cup and the city of St. Louis."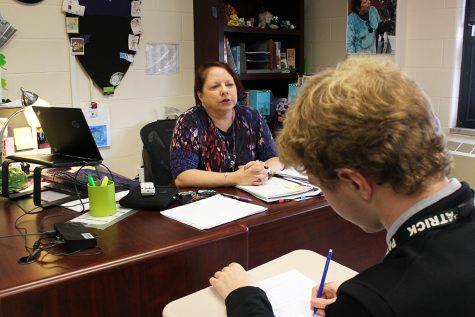 Walling tried the seek-and-find where you look for the keeper's glove. Walling indicated she found all of the white mitts but one, "which made me sad since it was a children's book, and I should be able to find them!"
Walling was not surprised that Jack did something like this. She said, "He is an excellent student and a great writer. He likes to combine what he does in life into his writing."
Walling also commented on Jack's demeanor.
She said, "He is usually always smiling and very upbeat. What you see is what you get, so the idea that he wrote a children's book is very cool and fits him perfectly."
Walling praised Jack for not being afraid to take chances. "You put yourself out there — on the field, in theater, writing a book, writing poems, drawing pictures."
In Jack's case, she said, it paid off. "He was published with his very first attempt, right out of the gate."