Harriers Go Back to Back — Bring Home Title No. 20!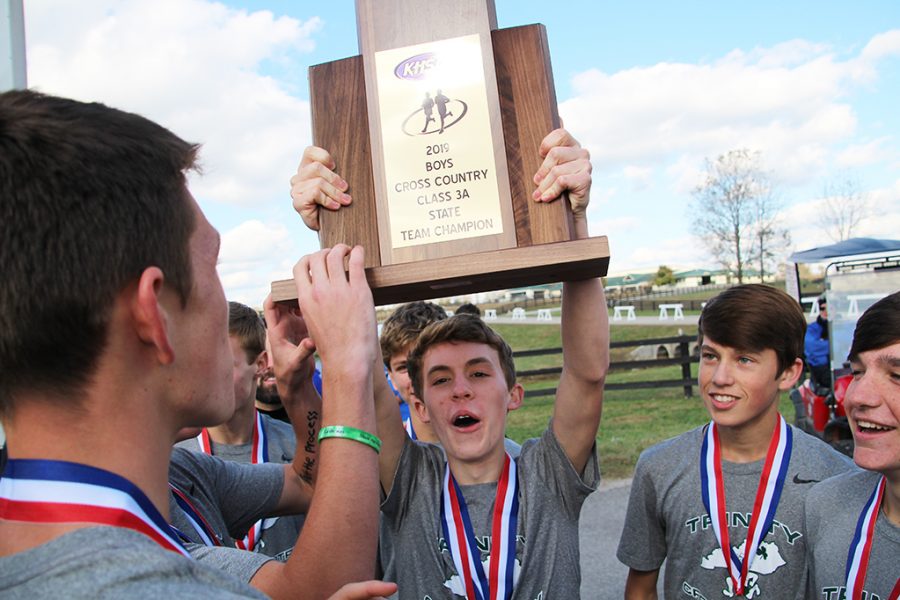 ECHO Staff
November 5, 2019
The cross country Rocks, under the leadership of head coach Scott Holzknecht and his assistant coaches, captured the 3A KHSAA State Cross Country Championship on Nov. 2 at the Kentucky Horse Park. 
The Rocks won the championship for the second consecutive year,  edging runner-up St. Xavier by two points, 113-111.
The Rocks were led by Ryan O'Dea (third place, 16:04.34), Nick Lewis (ninth place, 16:15.57), Zach Woodall, Daniel Young, Colin Murphy, Austin Montgomery and Jack Guffey.
This marks the 20th state cross country championship in Trinity school history.                                                 — with Athletics Office