Unbeaten Holy Spirit Wins Trinity Quick Recall Tournament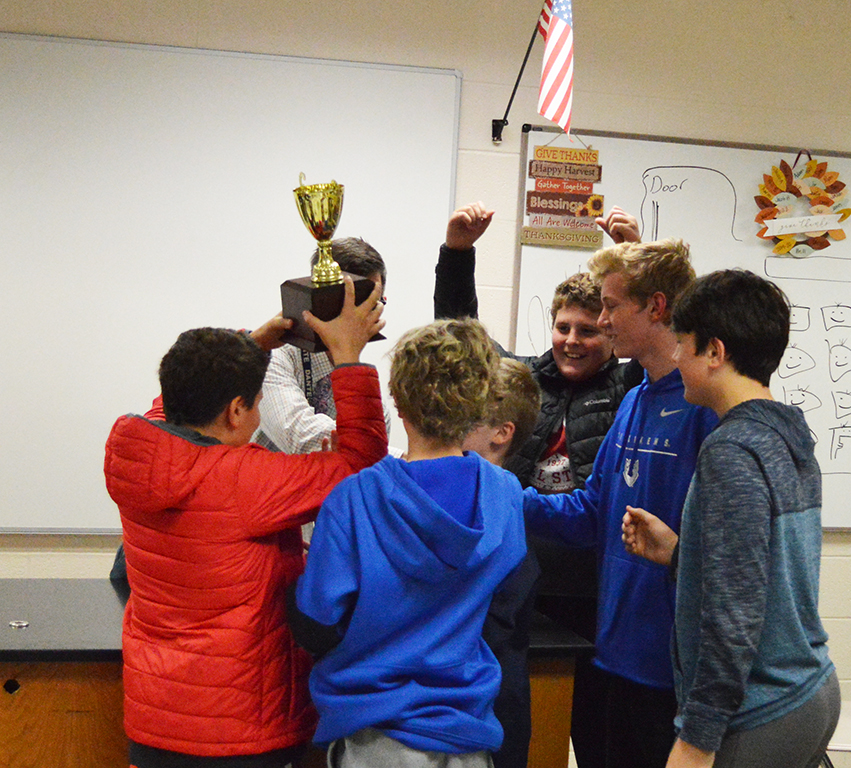 ECHO Staff
December 2, 2019
The Rocks' annual Trinity Quick Recall Tournament once again drew the brightest young people from around the city. Fourteen teams from 13 schools competed before Holy Spirit defeated St. Francis of Assisi in the championship round.
According to Trinity Academic Team head coach Mr. Mark Amick, "It was a battle of two strong programs, as St. Francis of Assisi had won the CSAL seventh- and eighth-grade city championship this year.  But at the Trinity tournament, (undefeated) Holy Spirit jumped out to a sizable lead and maintained it throughout the match, never letting SFA gain much momentum.  Both teams had strong wins in the semifinals (Holy Spirit over Collegiate and St Francis over Anchorage)."
Holy Spirit was coached by Ms. Kathy DePrest, who was assisted by Ms. Linda Brumleve and Ms. Julie Harris. St. Francis of Assisi was coached by Mr. Mike Doyle.