Rocks Keep Eyes on the Prize — Return with Title 26!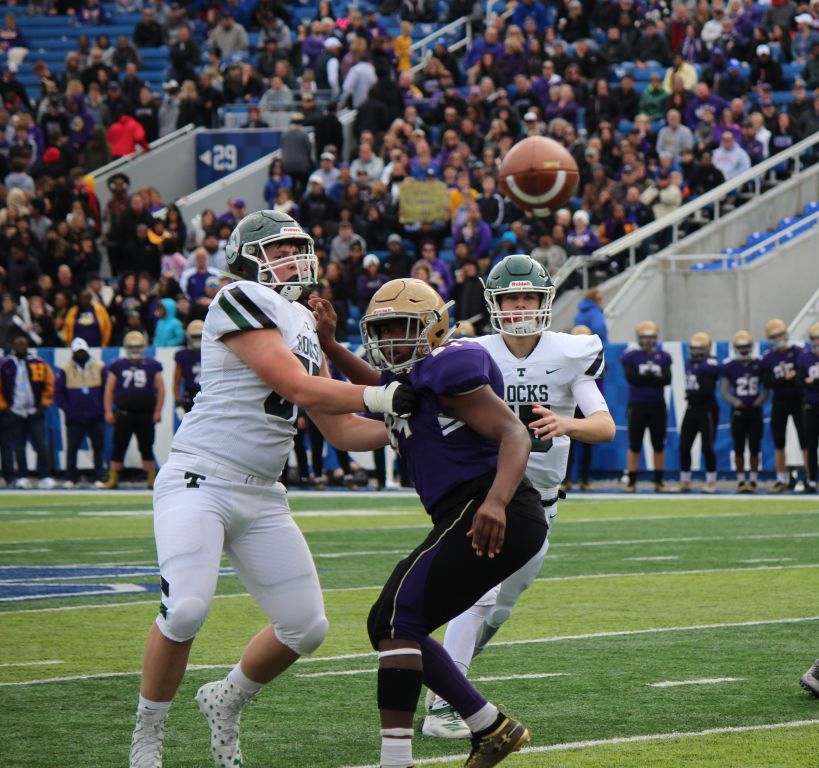 ECHO Staff
December 10, 2019
From Mr. Rob Saxton, Trinity Director of Athletics:
"Congratulations to Coach Beatty and the Football Rocks.  On Sunday (Dec. 8) at the University of Kentucky Kroger Field, Trinity dominated the No. 1-ranked Male Bulldogs. 
"The final score was 28-6.  The execution by offense, defense and special teams was outstanding.  The Football Rocks 'won the day.'
"The team finished the season as state champs with a record of 13-2 — against the strongest strength of schedule in Kentucky.  Well done.  We will recognize the team after the holiday break with an all-school assembly."